In 2021, up-and-coming singer-songwriter Audriix (pronounced like the name "Audrey") went on tour with Madison Beer for 27 shows as her opening act. She gained quite a fan base with nearly 50,000 followers on Tiktok and 12,800 monthly listeners on Spotify. Since then, she has released the singles "Hate You More Than I Love You" and, most recently, "Backfired."
Who exactly is Audriix, though?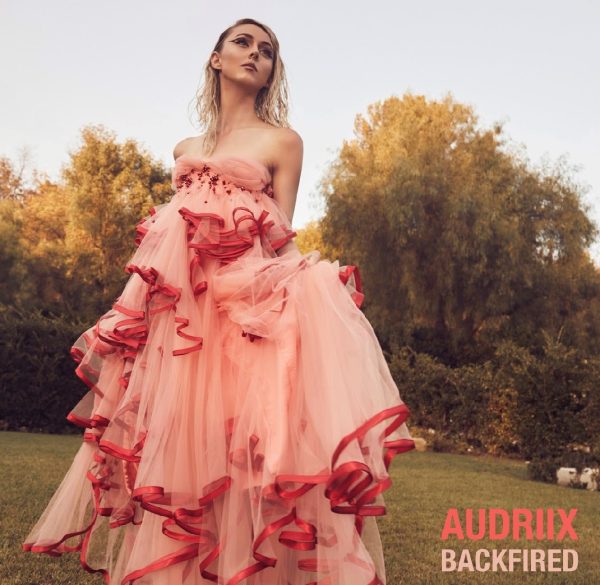 Audriix grew up in Northern California and went to Stanford University. She has been perfecting her craft from a very young age, starting violin at 3, singing at 4, piano at 5, and songwriting at 6. After writing numerous songs and self-producing her early work, she released her EP "Colors" in 2015, and then her debut album, "Status Change," four years later. 
Throughout her career, she has been trying to find the balance between being unique enough to stand out and staying true to her identity. This is seen in multiple aspects of her career. To begin with, Audriix hasn't always gone by that name.
"For a while I went by Audrey spelled the normal way, but the problem is even though there aren't really any other big artists named Audrey, it wasn't unique enough for searching," Audriix explained in a recent interview with a Headliners of Summer reporter. 
She wanted to rebrand her name, so she decided to add in a silent x, like the one in her last name.
This balance shines through in her music as well.
"All of my music is written from personal experience and so it's super important to me to only release music that I write or I write with other people, because I want it to be authentic," Audriix said.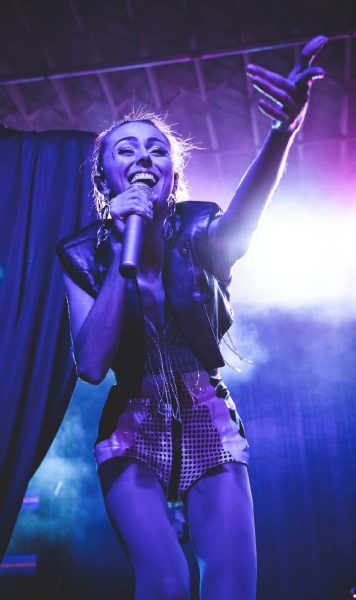 Audriix writes a lot of songs by herself. When she's working alone, she usually sits at the piano and writes. However, most modern pop songs are written with co-writers, so she also often works with a producer and another topliner (a songwriter who writes the melody and lyrics to a premade track). She uses her phone a lot to keep track of ideas — adding song ideas to her notes app and recording them in Voice Memos. 
"I'll typically come into a session and have some sense about what I want to write about that day, mostly based on how I'm feeling that day," Audriix said. 
Several of Audriix's songs are emotionally raw and challenging to share.
"For me, songwriting is very therapeutic, so naturally they end up being fairly vulnerable. I have always found that writing songs that are authentic to how I am feeling in that moment wind up being better songs. I don't hold back. I write how I'm feeling, because it's healing for me," Audriix said. 
"[During live shows], getting to see people resonate with them while they're singing along or while they're coming up to me after the shows is really cool. It makes me very happy when I feel like other people can find some sort of healing or resonate with my music."
While Audriix loves writing and recording, playing her music live is her favorite part of her career. Opening for Beer marked her largest tour, in terms of size of audience and significantly expanded her fan base.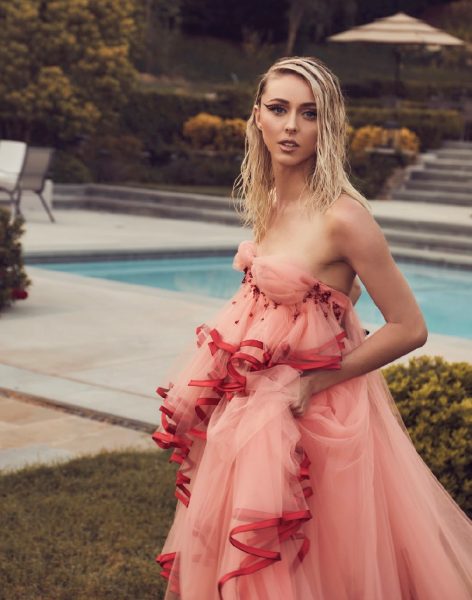 "For my entire life I've loved performing and being on stage in whatever capacity that may be," Audriix said. "I love getting glammed up. I had a lot of fun costumes on tour. I love singing. I'll just sing by myself, but I love feeding off of the energy of the crowd. Getting to be on stage all glam, all the lights, screaming crowd, just all of it — it's a rush of adrenaline."
Throughout the Life Support Tour, Audriix shared a green room with Maggie Lindemann, so she spent quite a bit of time with her and her band. However, most of the time there is a lot to do in preparation for the show. With three acts on the tour, they all had very different schedules.
"I spent a lot of time with Maggie but I'd say the majority of it was focused on running around and getting ready for the show," Audriix explained. "It's a lot busier than you'd think, doing the same thing 27 times. There's still a lot that you have to do, getting settled and getting ready." 
During the tour, Audriix's approach was to maximize the experience, and do every little thing she could to connect with fans. Even when she was tired after the show, she would go out, stand by her merch booth and talk to audience members until there was nobody left. Fans are not solely attached to the songs.
"People who are real fans of artists are fans of the artists themselves," Audriix said. "This is something that I love about the live aspect — you can't connect quite the same on social media. I think there's something about meeting people in person where you get to connect with [them], and that makes a much bigger impact than being on social media or even just singing to the crowd."

While Audriix doesn't have any tours set for the moment, she hopes to get on the road again as soon as possible. Meanwhile, she's concentrating on releasing a substantial amount of new music.
"Right now, I'm focused on just getting the music out, and I'm very excited about that. Hopefully next year, once I have the next batch of stuff out I will tour again, because I love touring," Audriix said. "Expect a lot of new music!"
(For more information about Audriix's music and tours, check out her homepage HERE.)
–Aug. 13, 2023–
Story continues below advertisement