At the moment, Maroon 5 and Adele are performing residencies in Las Vegas. While both artists have massive fan bases and chart-topping hits, their residencies promise distinctly different experiences.
Known for its iconic residencies, Las Vegas attracts music fans from all over the world. A residency is when an artist signs a contract with a venue saying that they will perform several shows for some time. In the 1950s, '60s, and '70s, the Rat Pack and Elvis Presley had high-profile residencies in Vegas. 
Not only have these residences become increasingly popular because of their potential financial success, but also because they provide artists with the ability to express themselves creatively and connect with their fans. Many artists, such as Celine Dion, Britney Spears, and the Backstreet Boys have held residencies over the last two decades. 
Currently, Adele and Maroon 5 are performing in Vegas for their residences. Adele did the first leg of residency at The Colosseum from Nov. 18, 2022, to March 25, 2023, and is doing a second leg from June 16, 2023, to Nov. 4, 2023. Adele performs every Friday and Saturday night, bringing in an estimated $2 million every night, according to The New York Post.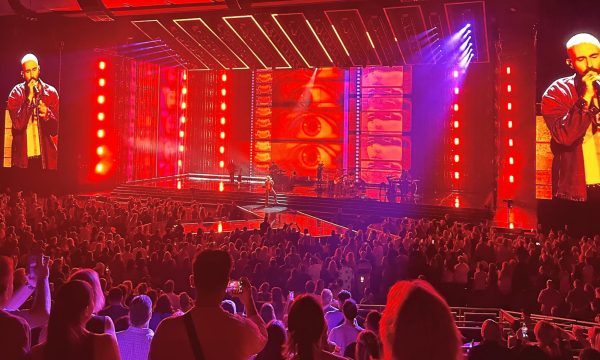 Maroon 5 held its performances at Dolby Live at Park MGM, which ran from March 24, 2023, to Aug. 12, 2023. 
I attended Night 2 (Aug. 5) of weekend 21 for "Weekends with Adele." Her show ran for around two hours, but with the large crowds, it took another 30 minutes to exit the venue. My seats were in the last row of the balcony, but the view was still amazing. We were still able to fully see Adele and experience the graphics that were projected. 
I attended Night 11 (Aug. 4) of Maroon 5's residency. The show ended around 10 p.m., running for around 90 minutes, but the crowds were easy to navigate and we left the venue in 10 minutes. 
Adele's residency has a formal ambiance to it with the majority of the attendees wearing dresses, button-down shirts, and pants, and a lot of black. When Adele performs at her residency, her color is black. Each weekend she has a new designer dress her in black and that vibe is what the crowd follows as well.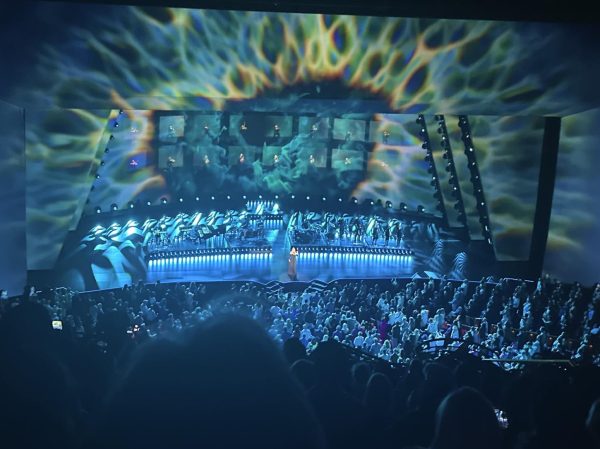 Her residency is intimate, drawing on her signature emotional depth and soulful ballads to create an atmosphere that feels like a heart-to-heart conversation with each member of the audience. I enjoyed this as it fits very well with the style of music Adele performs. The music creates a close setting where she takes the audience on an emotional journey. The graphics that were projected added to the calm and personal feel of her concert. 
On the other hand, Maroon 5's residency exudes a dynamic high-energy aura that sets the stage ablaze. Its infectious pop-rock anthems fuel an atmosphere brimming with excitement.  People were screaming the lyrics and the lights and graphics mimicked this as they were flashing many different colors with strobing lights. Once again, with the tone of Maroon 5's music, this layout was fitting. 
Both artists did a fantastic job of including the crowd and having personal interactions. Adele walked around and talked to the crowd during her song "When We Were Young" and Adam Levine, lead singer for Maroon 5, also stood in the middle of the venue and talked to the crowd before one of their songs.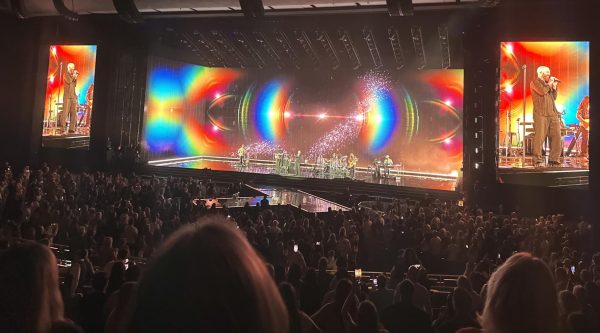 Many times throughout the night, Levine would interact with the people in the pit or very close to the stage. Adele also would gesture toward and talk with the people in the seats close to the stage. 
Another difference between the two shows was that  Adele did a much better job at including the people on the balcony into the show. Early on, Adele made a random selection of a balcony seat. That person could bring one more person down to the front where Adele had two special seats. Later on, she had a conversation with those people. She also had a T-shirt cannon, which had a signed T-shirt containing a note as well, which she shot six of into the balcony. 
Adele and Maroon 5's Las Vegas residencies cater to a wide range of musical tastes within the vast landscape of music enthusiasts. Audiences are in for an unforgettable ride — whether they're drawn to Adele's ballads or Maroon 5's tunes. Bringing their respective styles to the stage, these two iconic acts continue the legacy of Las Vegas residencies as platforms for artistic expression, innovation, and unadulterated entertainment.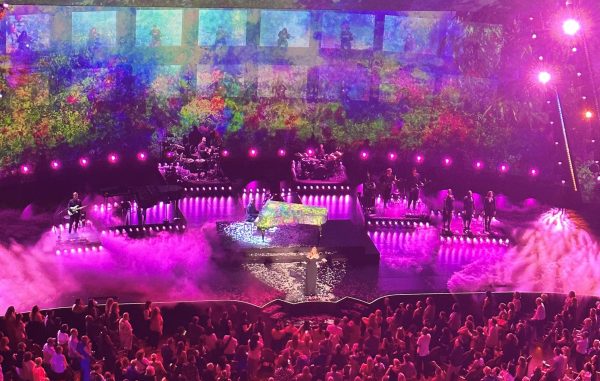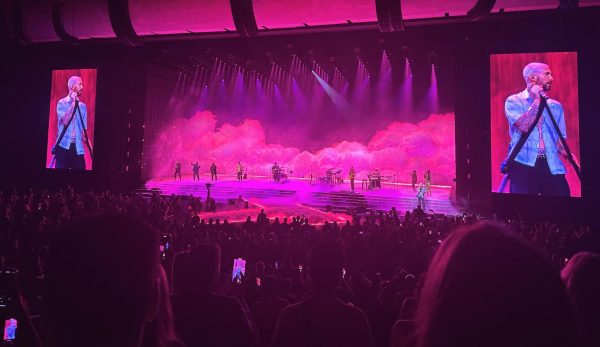 –Sept. 4, 2023–
Story continues below advertisement