We had lunch at this little food place called Seven Wonders in this building. They have a bunch of sandwiches (on bagels), with lots of other options for hot food, like pasta dishes and soup.
They have an array of salads, as well as a huge selection of drinks including the Nutella hot chocolate, cookies and cream espresso, and Breakfast Energizer smoothie.
The museum took us about an hour and a half to do, and it included an abundance of history regarding everything Irish.
---
On our second day, we did A LOTTT 🙂 First thing in the morning we stopped at Le Perroquet on our way to Silverworks to forge our own rings (by appointment). We had a quick French breakfast that was really good!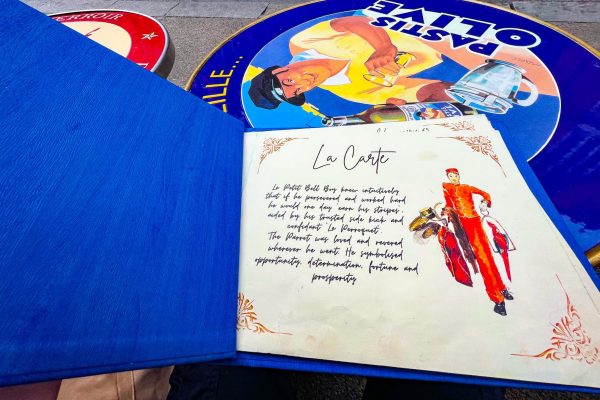 Then, we were on our way to our appointment. If you know me, you know I love my rings and so does my sister, so this was a really fun thing to do. One of the workers took us through the entire process from figuring out our ring size to hammering the pattern(s) into the rings ourselves.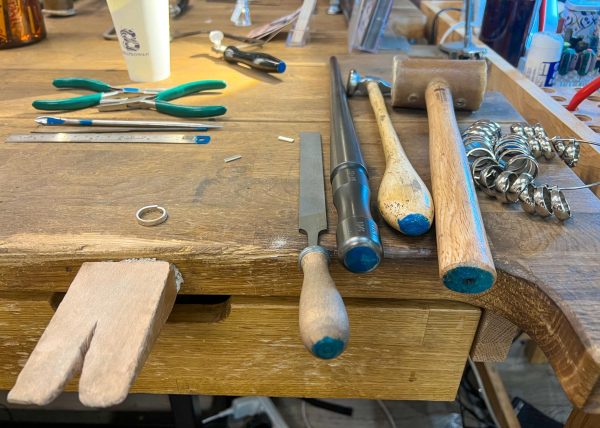 ---
After this, we found ourselves at Dublin Castle. We did a self-guided tour here that was fun because, of course, we could go at our own pace.
We then stopped by Beer & Lobster for some lunch on Dame Street. They had bottomless mimosas and bellinis, which my sister was ecstatic for 😉 I loved the environment of this restaurant, and it had some really good options for food. We decided to finish our day by visiting the Dublin Zoo. On our plan for this trip, we were supposed to hit this on our first day in Dublin, but we ended up not having enough time. We took the tram and spent about four hours at the zoo. The Dublin Zoo is the biggest zoo that my sister and I have been in, and it was really fun! We really wanted to see the elephants, but sadly it started raining so by the time we got to them, they were in their "houses."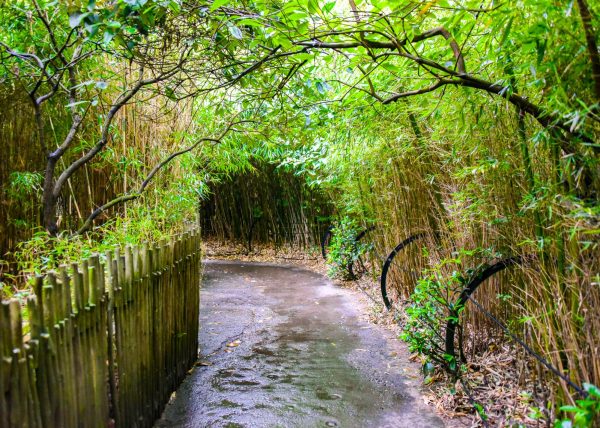 ---
If you know me, you know that I've been obsessed with Madagascar and lemurs for the longest. I did a project on Madagascar in the fifth grade, and I've wanted to go ever since. Lemurs are endemic to the island of Madagascar, which I've always thought is cool, but that means the only way I'd be able to see a lemur is if I go there, or if I'm lucky enough to see them in a zoo (which I was here)! These creatures are so unbelievably gorgeous and versatile in their habitats and species. I can't wait to see one in the wild someday on the island of Madagascar!!
---
We ended our last day (after a much-needed nap) doing a bar crawl that was organized through the hostel that we stayed in (Jacobs Inn). This was lots of fun and we met a bunch of nice people throughout the night! We hit three bars and then a nightclub at the end of the night.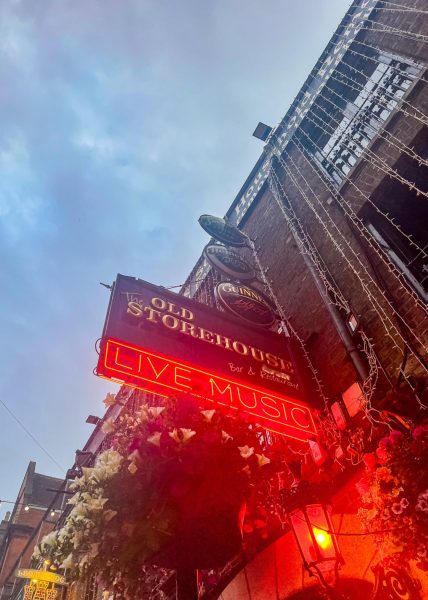 –July 26, 2023–
Story continues below advertisement
My sister, Dominique, and I spent two days in Dublin. That first day, we walked around and visited the EPIC Museum and the shopping and food center that it was in (The CHQ Building).