Bebe Rexha, along with opener Zolita, took the Fillmore Silver Spring stage in Silver Spring, Md., on June 21 in a fun night of incredible music, engaging performances, and a vibrant atmosphere.
Rexha is on her "Best F'n Night Of My Life" tour, her first North American tour to headline. The three-time Grammy nominee began the tour March 1 and it is set to end mid-August.
In a sparkling black jumpsuit, Zolita opened the show and lit up the stage. She performed seven original songs and a cover of Carrie Underwood's 2005 hit "Before He Cheats." As a queer artist, Zolita changed all the pronouns in the song to she/her/hers, a change she has made for all of her performances on Rexha's tour, making it a sapphic anthem. Fans screamed in excitement and waved their pride flags, which Zolita pointed out before proclaiming the venue as a safe space for LGBTQ+ members.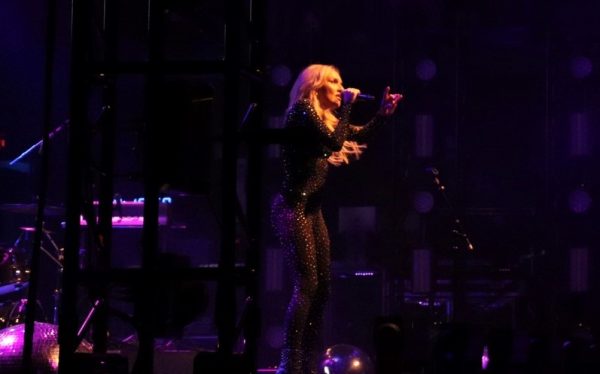 After Zolita's captivating performance, the crowd eagerly anticipated the sensational Bebe Rexha, who started performing a few minutes later. Right from the start, Rexha had phenomenal stage presence. She wore a dazzling dark green costume and sunglasses to block out the bright, colorful lasers that lit her up. She opened the show with the song "I'm Not High, I'm In Love" from her 2023 album "Bebe." Throughout the show, she performed several of her Billboard top-40 hit songs, including "Me, Myself & I," "I'm a Mess," "In The Name Of Love," and "Meant To Be."
Rexha commanded the stage. She looked natural and confident, radiating joy through her smiles throughout her songs.She chose the songs on her setlist strategically, shifting the energy and mood of the crowd every so often but always keeping its attention. For example, she went from singing the upbeat pop-and-rap song "Hey Mama" to a slow, acoustic version of her song "I'm Gonna Show You Crazy."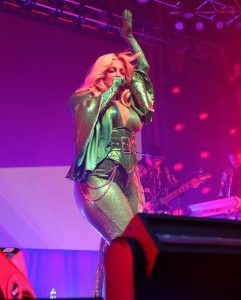 Before she sang "I'm Gonna Show You Crazy," which is about mental health, Rexha gave a heartfelt speech to the audience. She explained that when the song came out in 2015, many people in the music industry did not talk about mental health or share their struggles; it was a risk to release the song, assuming there would be social backlash. Still, she did, and she has been proud of her decision and the song since. 
Another noteworthy moment was when Rexha brought two fans on stage to have a dance-off. She randomly selected them from the audience and had them compete against each other, dancing to "Hey Mama" to see who would get the most audience applause. 
Another noteworthy moment of the concert was during the last song, "I'm Good (Blue)." Before the song, Rexha asked audience members to put their phones away and live in the moment, to "go crazy" for the last time of the night. This was a special moment as at most concerts fans record every single moment of a show.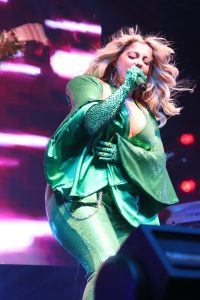 Rexha's resilient spirit was also showcased as she performed confidently. She had an incident a few days before the show where an audience member and self-proclaimed fan threw a phone at her face while she was on stage, hitting her in the eye, and she had to leave the stage to get stitches. On June 20, she addressed the incident on Instagram, posting, "Although the show ended in an unfortunate way, it was still an amazing show in my hometown. Thank you so much, New York. I love you. The tour must go on!!! Philly next! Which show are you coming to?! #bestfnnightofmylifetour." 
This post let her fans know she was OK and ready to perform at upcoming shows, like the one at Fillmore Silver Spring.
Ultimately, the night at Fillmore Silver Spring with Rexha and Zolita was an unforgettable experience. If you're interested in seeing her on one of the last stops of her tour, visit Rexha's website at https://www.beberexha.com., or Zolita's at https://www.zolitamusic.com/.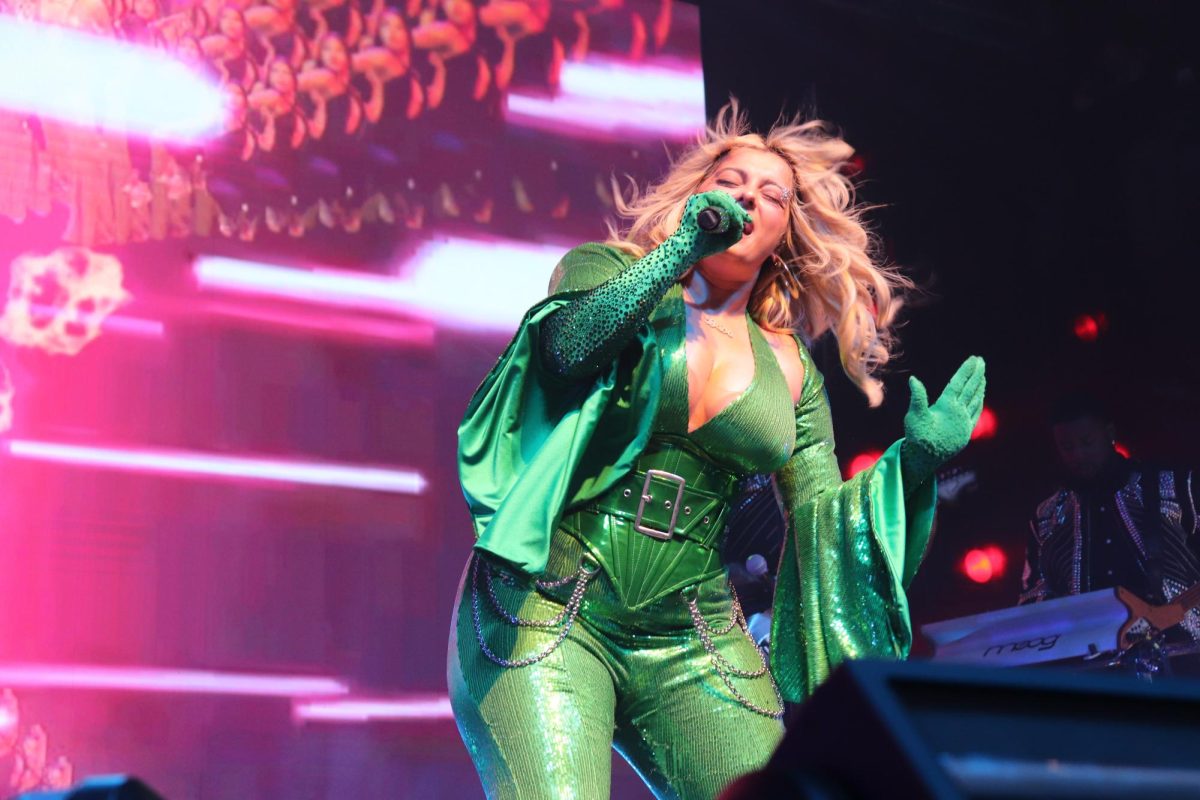 –July 9, 2023–
Story continues below advertisement