Boston Comic Con ready to draw most interesting crowd
Local author Tom Sniegoski shows how upcoming event at Boston Convention and Exhibition Center has grown in 10 years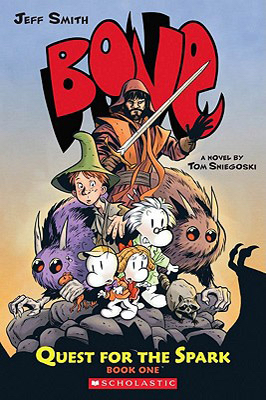 This is the 10th year of Boston Comic Con, the greatest celebration of pop culture in the city.  The convention features panels, creators, but most importantly the tens of thousands of people who attend.   Hard to believe that only a decade ago the massive event was just a group of guys in a church basement.
Tom Sniegoski, a Boston-area novelist and comic book author, has been there since the beginning. He has seen it gone from a small coven of guys to a weekend-long event drawing in attendees from all over.  Tom's favorite part of the convention is interacting with fans of his various works.
"I love seeing the fans," he said. "I spend more time inside my head [when I'm working] than anyone would ever care to be there. It's so cool to have that back and forth with the people who read your work.
"It's the food for what you do. Yeah, you get paid, but to meet the people shilling out their money for your work, it's amazing."
Boston Comic Con is the best place for interaction between fans and creators. Like Tom, many big names in comics, movies, and TV attend to meet with the people who support their craft.
Another of Boston Comic Con's biggest draw in is the cosplayers. Having gone for the past several years, I have seen the extreme measures some people go to to represent their fandom, in one case even seeing a Samurai Darth Vader and a Iron Man suit hosting all kinds of lights and gadgets.
Tom also has picked up on the extravagance of cosplay culture.
"You see a guy who's a 10-foot robot and its like, 'Is that what you do for a living? Do you make robots? Thats awesome!' "
The fans are really what make Boston Comic Con the spectacle it is. These people who come from all over to celebrate what they love for one amazing weekend in geekdom.
If you have any interest in pop culture anything, and if then you should definitely attend Boston Comic Con at the Boston Convention and Exhibition Center, this weekend, Aug. 11-13. See you there!
(For more information about Boston Comic Con, go to: http://bostoncomiccon.com/. For more information on Tom Sniegoski, go to http://www.sniegoski.com/.)
–Aug. 10, 2017–