All around the world, soccer fans represent their home country or favorite club. Whether it be the Portland Thorns or Real Madrid, everyone loves to represent their favorite teams. Recently, soccer jerseys have been popular in fashion, with the term "blokecore" being used to identify the style. However, at Everett High School in Massachusetts, things are different. While many Everett students do not know what blokecore is, they love wearing their soccer jerseys.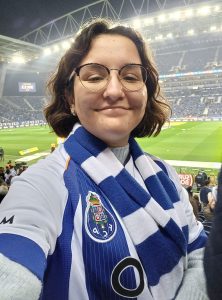 " It's a way to connect with my culture," Rodrigo Linhares, an Everett High sophomore said.
His jersey was from Clube Regatas do Flamengo, or as it is simply known as, Flamengo.
Located in Rio De Janeiro, Flamengo is regarded as one of the best teams around the world. As of 2022, the team has well over 40 million fans worldwide, also making them the Brazilian soccer club with one of the biggest fan bases, according to TheFootballLovers.com. Flamengo is also one of the more popular jerseys at Everett High due to the school being about two-thirds predominantly Hispanic. 
Another student, Val, said that while she doesn't know much about soccer, she just enjoys collecting jerseys. 
"I don't care about the team, I just love the styles. I want to start a retro jersey collection, too," she said.
Her favorite retro jerseys are the Cristiano Ronaldo Sporting Lisbon jersey, Arsenal's SEGA jersey, and Serie A's Fiorentina 7-UP 1992-93 banned kit.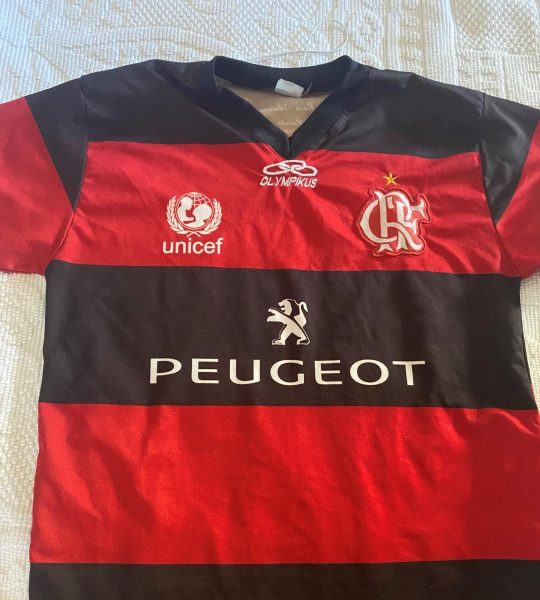 Many people grow up supporting their local clubs or countries or both. Along with my father, I grew up supporting Real Madrid, due to our never-ending love for Ronaldo. I remember watching the 2017 Champions League final with Spain's Real Madrid up against Italy's Juventus with my father. I supported Flamengo because my mother grew up in Rio de Janeiro and supported the team and because my first jersey was a Flamengo jersey.  
I also support Arsenal because of Frenchman Thierry Henry, the club's fascinating history within the Premier League, and its jerseys. My support for Sport Lisboa Benfica is also because of my father, who grew up in Portugal supporting the team. 
The countries I support are Portugal, Brazil, and France, but if I had to choose what jersey I would wear forever, it would be Brazil's. Brazil's soccer history is legendary. Roberto Carlos's physics-defying free kick, Ronaldinho's obscene ankle breakers, Ricardo Kaka's long-distance goals etc., all make me proud to wear the Brazilian jersey.
For some people, wearing soccer jerseys casually seems odd, but for me and the students at Everett High, that's not the case. We see these shirts as a way to express ourselves and our love for our culture, favorite sport, player, and team. Soccer jerseys are for everyone, regardless of where they are from and who they are. Soccer jerseys are a perfect fit for everyone.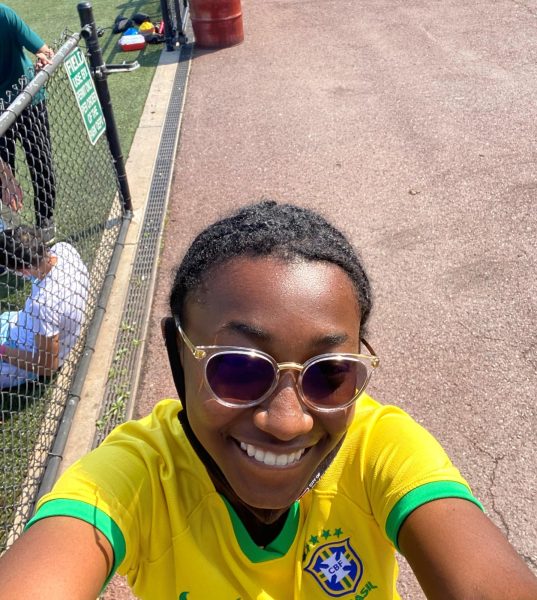 –July 16, 2023–
Story continues below advertisement