BottleRock 2023 once again proved itself as a premier destination, for attendees and performers alike
Post Malone, Lizzo, and Red Hot Chili Peppers just part of extraordinary three-day festival in Napa Valley
Nestled amid scenic vineyards, Napa Valley hosts a three-day music festival that has become a legendary celebration of music, food, and wine. The 2023 edition of BottleRock proved to be no exception, captivating attendees with a mesmerizing experience.
"
It's super exciting. This our second or third time here, and it's one of our favorites.
— SARAH BARTHEL, singer for Phantogram
The festival, held Memorial Day weekend (May 26-28) buzzed with excitement as festival-goers eagerly explored the expansive grounds of the Napa Valley Expo. Lush green meadows dotted with vibrant blue oak trees stretched far beyond the eye. The music lineup boasted an impressive array of artists, ranging from rock and pop to hip-hop and indie. With multiple stages showcasing simultaneous performances, attendees faced the enviable challenge of deciding which fantastic show to watch.
"It was the first time I have ever been to a festival that was so well rounded. Everywhere I went, there was something to do that didn't necessarily involve music. I loved it," said first-time BottleRock attendee Haley Rothbart from San Francisco.
The main stage featured legendary rock icons and chart-topping artists on different tracks, including Post Malone, Red Hot Chili Peppers, and Lizzo; they all delivered unforgettable performances that left the audience craving more.
Post Malone brought the energy by performing a series of his best hits to start the festival, including "Rockstar," "I Fall Apart," and "Congratulations." The next day, Lizzo was once again the center of the weekend, combining energy and euphoric vibes to captivate her crowd. Red Hot Chili Peppers performed a mix of famous and lesser-known songs, ending the festival with their uber-popular "Under the Bridge," which had the audience begging for more.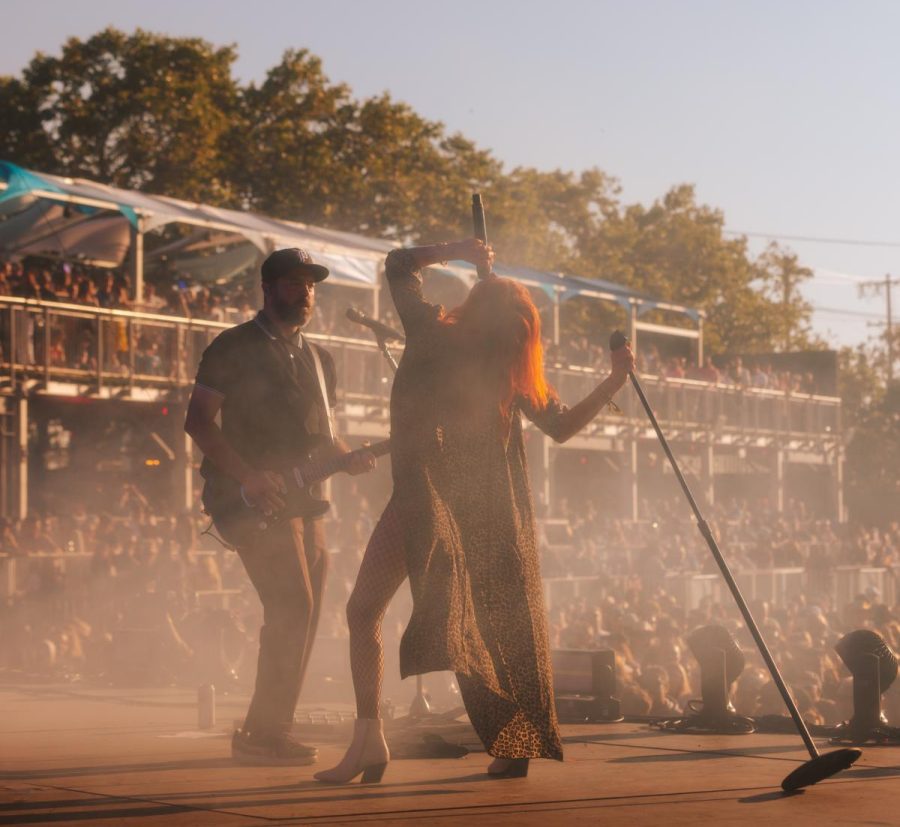 Other names like Lil Nas X, Phantogram, and Bastille took to the stage, igniting the night with their powerful music and captivating presence. The energy was palpable as the crowds roared and chanted.
While it may not have been a headliner, Phantogram was not one to be missed.
Phantogram's concert was a transcendent experience. Singer Sarah Barthel's haunting vocals and Joshua Carter's mesmerizing guitar work intertwined with pulsating lights, creating an ethereal atmosphere. The crowd swayed in unison, engulfed by raw emotion. Each song resonated deeply, forging an indescribable connection. It was a truly unforgettable performance.
"What I like about BottleRock is that it's super laid back and really welcoming," Carter said. "It's centered around a more peaceful vibe, with the wine and good food. It's overall just really chill and, in addition, the roster is amazing."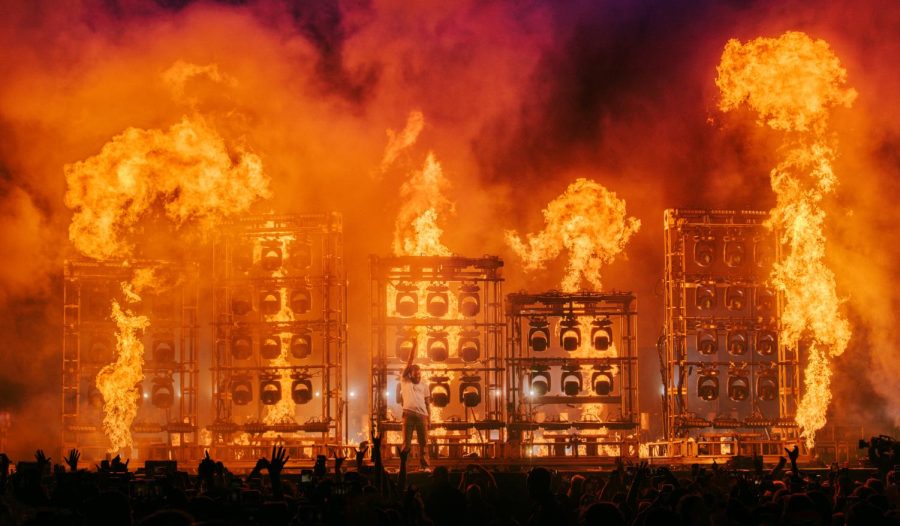 BottleRock is more than just a music festival; it is a gastronomic delight. The Culinary Stage, a popular attraction at the festival, showcased world-renowned chefs demonstrating their culinary skills. Even famous athletes took the stage, such as George Kittle, a tight end for the San Francisco 49ers, who showcased incredible cooking skills. In addition, attendees had the opportunity to sample gourmet dishes and savor the flavors of Napa Valley's vibrant food scene.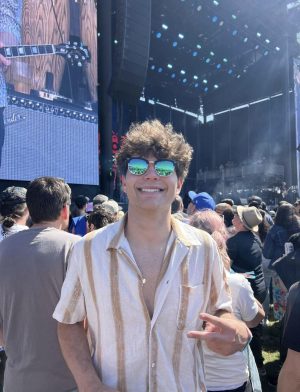 "When I wasn't listening to music, I was always at the food stands, from amazing garlic noodles to firewood pizza," said Jake Vasquez, who returned to BottleRock for his third year. "The food menu was amazing and had something for everyone."
The wine lovers were not disappointed either, as BottleRock is in the heart of one of the world's premier wine regions. The festival grounds housed numerous wine-tasting areas, allowing attendees to indulge in a wide selection of exquisite wines. From robust reds to crisp whites, there was a wine to suit every palate.
Apart from the musical and culinary delights, BottleRock also showcased an array of interactive activities and installations. Attendees could wander through art exhibits, participate in craft workshops, and relax in designated lounges while being enveloped in a picturesque setting straight out of a fairy tale. In addition, the festival's vibrant and inclusive atmosphere fostered a sense of community and connection among attendees.
"The designs around BottleRock were beautiful; with the flowers and the overall structure of the stages, everything seemed to fit perfectly," Rothbart said.
As the sun set on the final day of BottleRock, a sense of contentment and euphoria filled the air. Attendees reveled in the memories created, the resonated melodies, and the friendships forged. BottleRock once again proved itself as a premier destination and a testament to the vibrant spirit of Napa Valley. To guests and performers alike.
"It's super exciting," Barthel said. "This our second or third time here, and it's one of our favorites."
–June 2, 2023–