Swifties flood Soldier Field a day early in Eras Tour anticipation 
Fans flock to merch trucks for souvenirs a day before Taylor Swift comes to Chicago for three shows
Outside of Soldier Field, hundreds of Taylor Swift fans gathered in preparation for the Eras Tour, which comes to Chicago for three shows June 2-4. However, these Swifties aren't lined up for the concert, they're here a day early to purchase Taylor Swift merchandise.
"
I'm excited to trade friendship bracelets and I'm excited to be in that environment where we're all Swifties together.
— MAGGIE TOMLINSON, 16-year-old Taylor Swiftfan
The merch trucks arrived Thursday, selling items like quarter zips, T-shirts, necklaces, and the Tik Tok famous blue crewneck.
Khushi Bhondwe, a 22-year-old who lives in the city, said she got to Soldier Field at 4:15 a.m.
"Something came over me. I woke up this morning and said, 'I'm coming,' " said Bhondwe.
The Chicago shows are expecting more than 60,000 fans, so fans bought merchandise in advance to avoid the long lines on the day of the concert.
"We're going to the show in Detroit next weekend, but we didn't want to wait in line there. So we got up at 4:30 this morning and came down here and waited," said 16-year-old Stella Shepley. "We were here for five hours."
"I got the blue crewneck zip, the gray quarter zip, the black tour shirt, the city poster, and a CD," Brianna Robertson said.
Robertson, who lives in Milwaukee, left her house at 3 a.m. to get to Soldier Field and bought her merch at 10:30 a.m.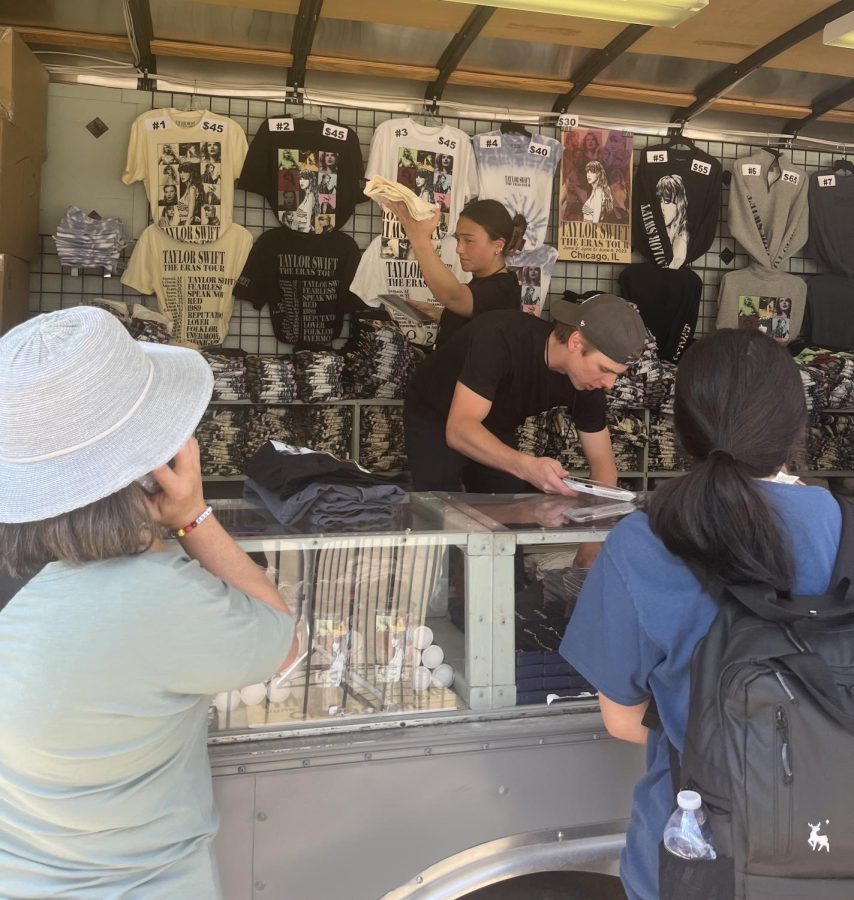 While some Swifties purchased a few things for themselves or a family member, others bought dozens of items. Posters were $30, T-shirts cost $45, and long-sleeved shirts went for $55. Although the blue crewnecks were $65 at the merch trucks, they are selling for more than $300 at online sites such as Poshmark and Mercari.
"I got the crewnecks, which are the things that have been going viral on TikTok and the gray quarter zips," Bhondwe said. "In the past, they've limited it to two per person. They weren't limiting people, which is insane to me.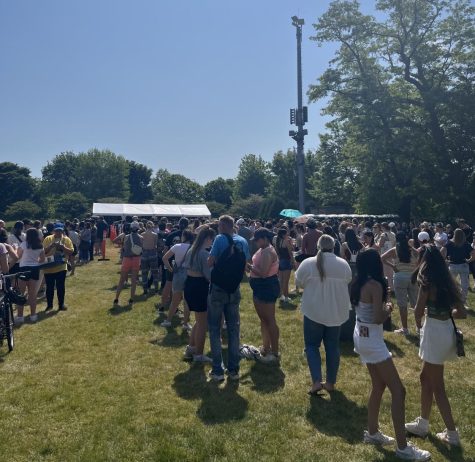 "Someone walked out with what looked like 20 blue crewnecks and I wasn't about to do that because other people have been waiting here just as long or longer than I have."
The devoted fans even dressed up for the merch lines, wearing past Taylor T-shirts and trading friendship bracelets. The best part about the Eras Tour is the community, Bhondew said.
"It's not just the concert that you go to. It's trading bracelets before the concert, meeting people you've like been friends with online, and taking pictures with people," she said.
"I'm excited about the surprise songs and 'All Too Well,' obviously. And I don't know just like the energy of the show," 16-year-old Maggie Tomlinson said. "I'm excited to trade friendship bracelets and I'm excited to be in that environment where we're all Swifties together."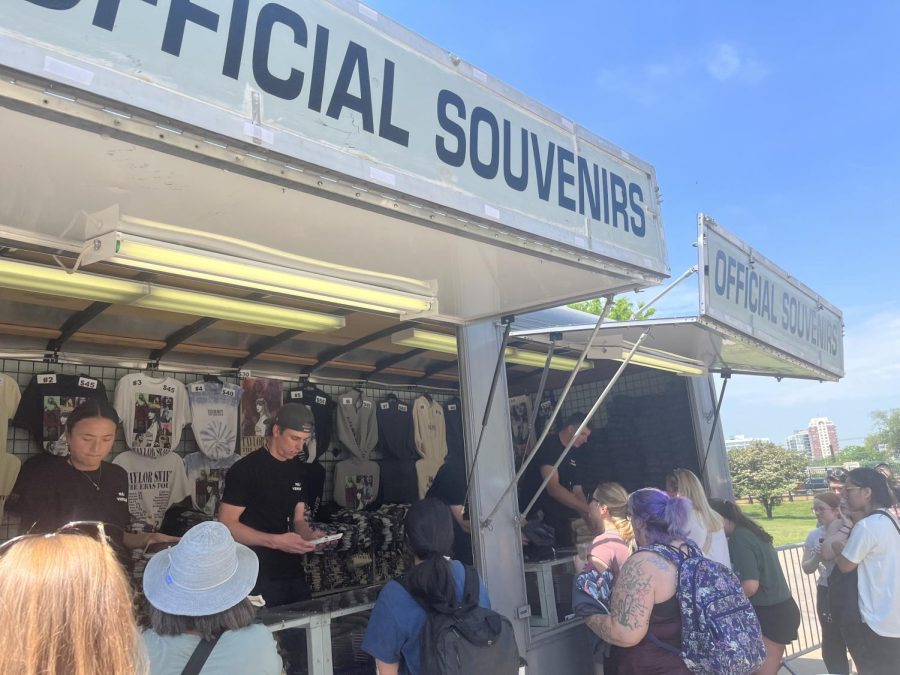 –June 2, 2023–