Sophomore travels to testify during Senate committee hearing
Samantha Haney from the Lancer Feed at Lafayette High School in Wildwood, Mo., was a winner in Headliners in Education's March 2023 contest for Best Local Story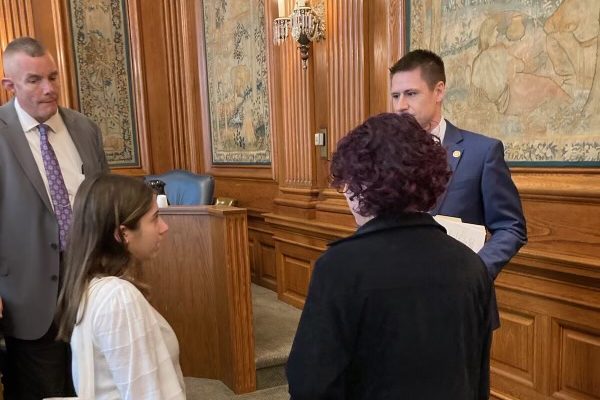 (Samantha Haney from Lafayette High School in Wildwood, Mo., was a winner in Headliners in Education's March 2023 contest for Best Local Story. Read the original story in the Lancer Feed HERE.)
---
She went. She listened. She had to leave. She said she felt her voice was silenced.
Sophomore Clara Bass was present at the Senate Education and Workforce Development Committee meeting Jan. 24, where she was planning to testify in opposition to Senate Bill 42, which would ban the teaching of critical race theory and the 1619 Project, as well as establish a state-wide website where parents could view all curriculum taught in public schools. It also included a portion that would ban transgender girls from competing in school sports, although that wording was eventually cut from the bill during the meeting.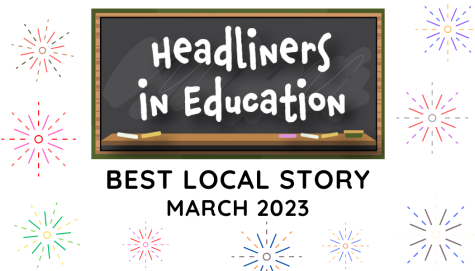 "I was planning to speak about the educational aspects of this bill and how talking about history, even the difficult parts of it is necessary to make sure that past mistakes don't repeat themselves," Bass said. "I wanted to mention how, as a white student, hearing these different perspectives doesn't make me uncomfortable or drive us apart like many adults claim it will. It makes us better people because by learning true and complicated history, we learn from history."
Bass is a member of a program called Cultural Leadership, which "[educates] middle and high school students to recognize and resolve issues of privilege and injustice through the lens of the African American and Jewish experience," according to their mission statement.
"Cultural Leadership, along with other organizations like Jewish Community Relations Council and PROMO, an LGBTQ rights organization, were looking for students to testify and I decided to go," Bass said.
However, after waking up at 4:30 a.m. and missing school to testify on short notice, the meeting ended before the group of students Bass was part of could testify. They were allowed to state their names, but not read the prepared statements they had written.
"I mostly felt frustrated and disheartened, but also I felt naive. I felt stupid for ever believing I could change these people's minds when their actions made it so obvious they couldn't care less about my voice," she said.
Bass said she was frustrated by Sen. Rick Brattin (R), who wrote the bill being discussed, and Sen. Andrew Koenig (R), who cut the testimony portion of the meeting off early.
"Later, I did start feeling really angry, because when you see all these things happening up close it becomes obvious they don't care about being fair," Bass said.
Although she felt more optimistic after being interviewed for an article published by the Missouri Independent, Bass is still angry about what happened.
"In the last line of my testimony, I mentioned that my voice, and every other voice of history, should not be silenced. If [the senators] could have heard that, I hope they could have heard the irony in what they did," Bass said.
–Originally published Feb. 1, 2023–