Exploring Asheville, N.C., and the Blue Ridge Mountains
With innovative restaurants, a robust art scene, and a location in the heart of the Blue Ridge Mountains, what more could visitors ask for? 
An up-and-coming travel hot spot, Asheville, N.C., attracts all kinds of tourists: foodies, art lovers, and adventurers alike. With innovative restaurants, a robust art scene, and a location in the heart of the Blue Ridge Mountains, what more could visitors ask for? 
The first item on your Asheville itinerary should be a stop at the Biltmore, the Vanderbilts' summer home and the largest mansion in the United States (spanning 175,000 square feet, or more than 4 acres!). The house is replete with a swimming pool, a bowling alley, Renoir portraits, and a tapestry room. After your tour, take a walk through the gardens and get a bite to eat at Antler Hill Village.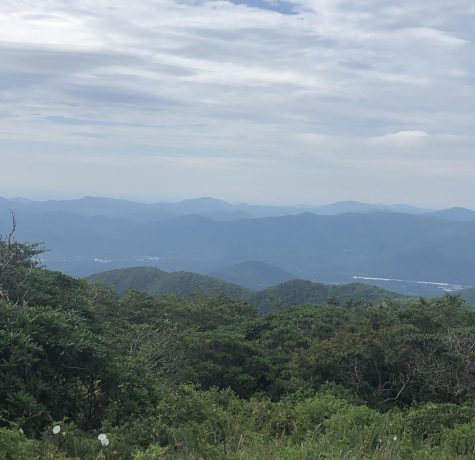 Another must-see is the scenic Blue Ridge Parkway. Whether you take a tour or drive the parkway yourself, you're sure to see phenomenal views of the mountains that give the road its name. 
The parkway is also the main access point for many hiking trails. Beginners should opt for the Craggy Gardens Trail, while more experienced hikers will prefer to scale Grandfather Mountain. If you get hungry, stop at the Switzerland Inn (located in Little Switzerland, just off the Parkway). 
Serious shoppers can't go wrong with the boutiques and consignment stores in the city's downtown area. Visit Minx for patterned dresses in every color of the rainbow and Virtue for refreshing takes on the latest trends. Scour Honeypot and Ragtime Vintage for one-of-a-kind retro pieces. Readers will appreciate the high-quality used book selection at Downtown Books & News. 
Depending on the length of your visit, consider taking a day trip. The charming small towns of Hendersonville and Brevard are approximately 40–50 minutes away from Downtown Asheville.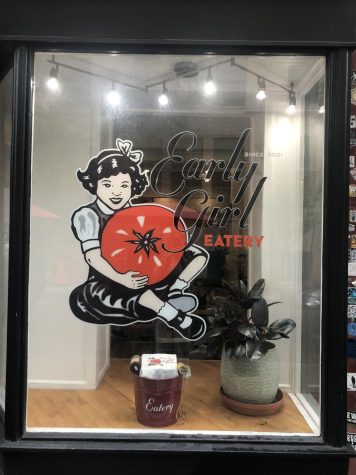 While in Brevard, check out the Sunrise Cafe for diner grub and specialty lattes (the Lavender Cappalachian is a personal favorite!), the plentiful art galleries, and the White Squirrel Shoppe, named after the rodents native to Brevard. Nearby Pisgah Forest is home to Sliding Rock, a waterslide-waterfall hybrid perfect for thrill-seekers. 
Hendersonville has a thriving Mast General Store, stocked with nearly every type of candy you could wish for. Another highlight is The Bee Hive Resale Shop, whose inventory ranges from pink velvet blazers to bedazzled low-rise jeans. 
Many travelers also visit the Great Smoky Mountains while in Asheville, as the national park's entrance is only a two-hour drive from the city. 
Food-wise, there's something for everyone. Tupelo Honey provides delicious Southern soul food and fried chicken. For brunch, frequent Early Girl Eatery (three words: biscuit french toast!) and Sunny Point Cafe. 
If you want to eat like an Asheville native, try Cúrate for tapas and the White Duck Taco Shop for both classic and experimental tacos, but be warned: White Duck often has a line out the door. 
Fans of Italian cuisine should head to Strada. If you stay for dessert, try their drool-worthy cannolis or the spumoni bomba — three varieties of gelato covered in a massive chocolate shell. Sweet tooth still not satisfied? French Broad Chocolates has got you covered. 
A small city in the process of being discovered, Asheville truly has something for everyone. Whether you go for the mountain views or the art galleries, you'll leave with a new favorite vacation destination. 
–Sept. 6, 2022–