Investment of time and energy key to equity in climate crisis solutions, say WHOI panelists
Peter de Menocal (Woods Hole Oceanographic Institution), Danielle Deane-Ryan (Bezos Earth Fund), and Cheryl Andrews-Maltais (Wampanoag Tribe of Gay Head Aquinnah) were part of the panel at the July 19, 2022, event
According to panelists at the Crafting Equitable Solutions to the Climate Crisis event, presented by the Woods Hole Oceanographic Institution (WHOI), investment is key to a sustainable future. They suggested investing time and energy into riskier solutions, working with indigenous groups, making direct contact with local leaders, and assessing if solutions are equitable. The event took place virtually over Zoom and at WHOI on July 19, 2022.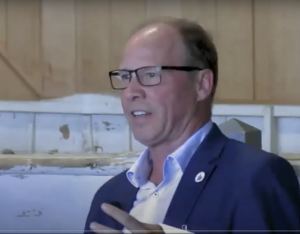 "I think groups like this are so vital because we're at the cutting edge of this," said Peter de Menocal, the WHOI president and director. "I think the more that the ideals that are represented in this room are turned into action, this is a way to actually inform this space."
The panelists said that a great strategy to achieve equitable solutions is making sure funds are getting to low-income and climate-change-affected areas.
"It's not just, 'Let me divest from things that might be bad,' but 'How do I actively support efforts that are closing equity gaps that are addressing climate change?' rather than assuming it's sitting there being neutral," said Danielle Deane-Ryan, director of equitable climate solutions at the Bezos Earth Fund.
They also concluded that another vital component is reporting and accountability. In order for any efforts to mean anything, the public needs to know what is working and what is not. The panelists said they need to acquire public responses about how equitable a given solution truly is.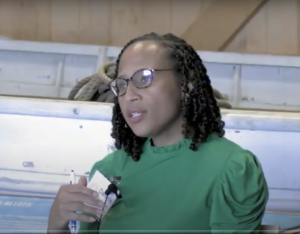 "Where a number of NGOs and institutions and foundations are coming in, monitoring and learning and sharing so that as efforts work well in one area or run into trouble in another area, you've got mechanisms in place for sharing," Deane-Ryan said.
For those looking to get involved, the panelists said finding a local organization is the best way.
"Every person is a global citizen, responsible and accountable to the maintenance and the care of our planet,"  said Cheryl Andrews-Maltais, chairwoman of the Wampanoag Tribe of Gay Head Aquinnah. "If we don't start doing that in those small steps, we're not going to get anywhere. A giant leap is great, but everyone can take a small step on their own."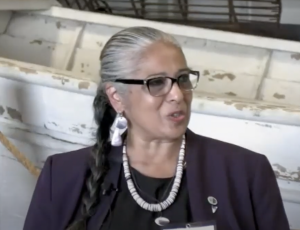 –Aug 20, 2022–