Ri Gulotta, co-founder of Buoy Creative, explains why content is king, but networking comes first
Min Ji Choi, Christian Academy of Guatemala
July 30, 2022
Visual content is what we see in our everyday life, especially on social media, where we go through reels, picture posts, and memes. With COVID going on, it is evident that social media has not only been a social, entertaining platform but a global marketplace where business can grow and be shared.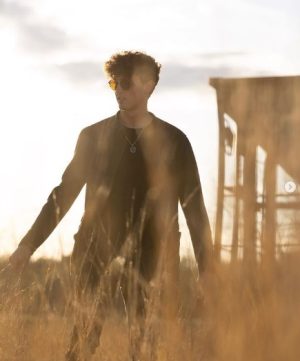 A person with experience and knowledge in this field is Ri Gulotta, the co-founder of Buoy Creative in Portsmouth, N.H. Before he got into his work, he was a young adult who majored in marketing and philosophy at the University of New Hampshire.
One day, he was having a silly chat with pal Stephen Twitchell on whether they should together start a company. During the time, it seemed simply impossible until they witnessed other start-ups getting up from the ground as they helped them create content. From then on, Ri decided to establish Buoy Creative with his mate, believing it was worth the shot, and it was . . . with its highs and lows.
From a young age, he started to follow his passion for photography, and through his work, he produced great content for people globally. Although his story seems fantastic, many are probably wondering: Why is content important, especially for business, and how would his story help others? Well, you see . . .
According to statistics analyzed by Animoto & Wyzowl via HubSpot, about 95 percent of viewers learn more about a product, and 85 percent are persuaded to purchase through content, such as blogs and infographics. Videos directly help increase sales, generating leads for marketers and traffic to the brand's website. Social media users themselves acknowledge how reels and posts can lead to buying products on profiles with a simple click.
Through Ri's experience, people can learn how to achieve success using his given options and marketing suggestions. With this in mind, the primary element in launching a product or establishing an industry is networking/connection.
"
Ri Gulotta says connections are one of the crucial factors that led his business to work. He first started to build relationships through his college clubs and organizations … and he continues to find contacts in the mentorship program and Instagram DM."
In a recent Zoom interview with the Headliners of  Summer newsroom, Ri stated that connections were one of the crucial factors that led his business to work. He first started to build relationships through his college clubs and organizations, where he would be able to talk with the leaders and offer them services. He also pointed out that his long-lasting relationships with his professors in his field were helpful since they accessed him with clients. He continues to find a wider range of contacts in the mentorship program and Instagram DM.
Then the product is what comes next. In Buoy Creative's case, the content was the thing. However, as many know, content can be defined in diverse ways such as video, advertisement, gallery, etc. Therefore, his team created three main pillars, which are content generation, content strategies, and website design.
Content generation consists of pictures and graphics; content strategies are techniques like the best channels to spread the word; and website design is the homepage, the base for information and contact.
From his hobby, Ri started to provide photos and videos that can enhance his client's product, such as a cocktail drink to a restaurant, ensuring they show all the potential. He added on to say that people nationally can start in this area utilizing platforms such as Canva, Adobe Lightroom, Google, Adobe Cloud Creative, and Vegas Pro. He also recommended that people use a color palette, pattern, and general vibe for their posts or advertisements to give a sense of whom the owner is.

Additionally, people can get an idea by mixing or mashing their top five influencers' work pieces into one, adding to their visions. A design that he created using this method is the logo of Creative Buoy. One can observe that it is a buoy bolded in black with a blonde blue stripe in the middle above the banana mania background. The team came up with about 50 potential names that they liked then they started to narrow it down based on what domains were available, how they would rank in SEO, and if there were any other agencies with the same or similar name.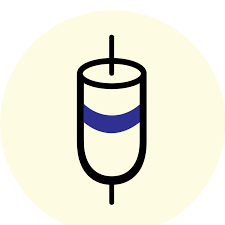 They can also promote their work by making it more engaging and social. For example, if a class is holding a candy fundraiser, they could encourage their customers to post a picture of themselves buying it with a hashtag to earn free candy, or they could have a fun activity available at the shop to increase sales. He said that instead of valuing quantity, quality is far more relevant.
Sometimes clients do not know the adequate methods to promote their product, and this is when Buoy Creative comes in to provide options from platforms, time to launch, and other possibilities that could affect the content. According to Ri, the best platform to utilize with the object in promoting a product depends on the audience. For example, if the audience is younger (Gen- Z), consequently, social media platforms such as TikTok and Instagram are the most profitable. In contrast, Facebook is the fittest for older generations. He added that e-mail campaigns and posts are mainly viewed and invested from 3-4 p.m. He explained that it is the duration when people tend to be more relaxed and interested since it is after the busy, stressful time like school and work.
Although his start-off is successful, he affirmed that there were many downs as there were ups. He first noted that it was unexpectedly, significantly harder for two reasons.
First, it was time-consuming. He claims that there were days when he had to spend more than nine hours working on a project.
Secondly, he pointed out that "talking" formally was difficult. He said that the talk between him and the client requires not only offering the service but also having to encounter bargaining and coming up with solutions to the struggles and pain points that his client has.
–July 29, 2022–