How Bahari became Bahari
Rather than a band, but a family…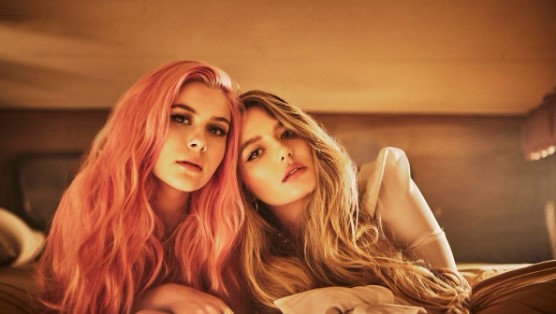 Min Ji Choi, Christian Academy of Guatemala
August 13, 2021
The American pop duo band, Bahari is known for helping those who struggle with depression, bipolar, and anxiety by creating relatable and uplifting songs.
"
Everything was so fast, so exciting"
— Natalia Panzarella
Ruby Carr and Natalia Panzarella started as merely best friends at the young age of 16 years old. After getting close, they decided to write songs together in Manhattan Beach, Calif., in 2014 with Sidney Sartini (who left in 2018). Their first masterpiece, "Wild Ones," was released to the public in 2016, where many were able to admire both the artists and the song itself.
After creating some songs, they decided they wanted to form a band. Like all other groups, finding the right band name was not easy. Their struggles all disappeared after a simple, yet unexpected conversation.
"There is a quick, silly story behind its name," said Natalia.
It all started when she was asking how to say certain words such as "Love'" to Ruby, who is from an island called Lamu off the coast of Kenya. When she asked how to say the sea, Ruby answered "Bahari" and the moment they heard it, they locked eyes with each other, knowing they had found the perfect name.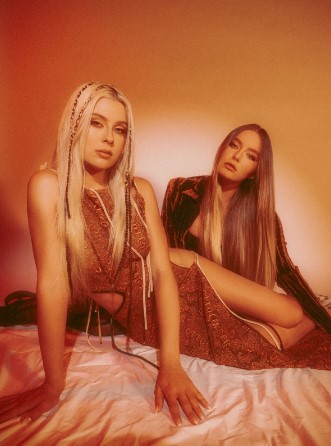 From their experience of obstacles in their lives, they realized their songs are not only meant to make people feel good or happy but feel connected since they know that there are many people who are struggling without knowing there are resources available.
Consequently, they decided to reach out to Project Healthy Minds, a platform where people can freely discuss mental health and get the resources they need. Both members agreed that music can be used for therapy as well as entertainment and connection with their fans.
Like everyone, the artists are emotionally struggling in the midst of the pandemic.
Natalia recalled that they were in the middle of the tour when lockdown began to happen.
"Everything was so fast, so exciting," she said.
Then, there was a sudden pause affecting their mental health.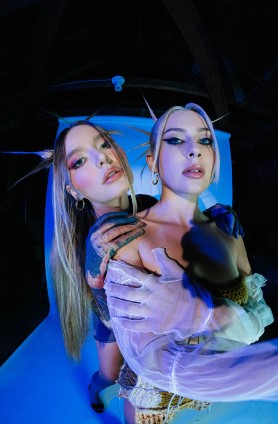 As a result, they had to adapt to the new change, so they constructed a studio in their apartment. From there, it opened a new door.
Since they were able to produce music at home in a comfortable zone, they were able to create more personal, emotional songs. Ruby also believes it affected the song very deeply, which caused the songs to be more open and vulnerable since it was only the two of them in the studio.
A major change they had to go through was not being able to do in-person shows, which was their favorite thing.
With COVID-19 vaccines available and the possibility of going back to normal, they plan to do virtual shows and obviously do their favorite thing where they will introduce their new songs!
–Aug. 13, 2021–