Protests Emerge in Delhi over the Agnipath policy
The government of India announced on June 14 a new army reform plan: Agnipath. Agnipath, which means "road of fire" in Hindi, is a new policy to recruit young people into the army for four years.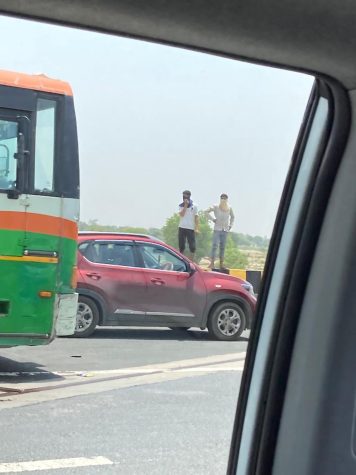 This policy was put into place to reduce the burden of a pension on the government and to lower the age of fighters in the army. People recruited through Agnipath will be called Agniveers, meaning fire warriors. Previously, entrants were recruited for 15 years and guaranteed a lifelong pension after their service. With the new policy, after four years, 25 percent can expect to receive longer tenures.
Agnipath is set to take place in September. However, there has been backlash over it, including protests. Students who are protesting oppose the law because it no longer guarantees them tenure after four years of service.
Students and young people took to the streets with protests against Agnipath. The road from New Delhi to Agra was completely blocked June 17. Students stood across the highway to stop incoming cars.
An hour later, Indian police came to break up the protest. Many protesters were seen filming and posting to social media. Minutes later, students rushed off the highway and onto the other side, forming another barricade.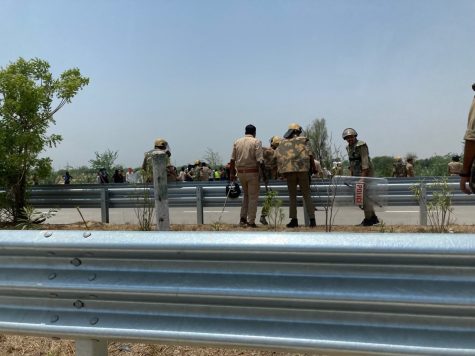 Opinions on this policy are divided. A brigadier in the Indian army, who asked to remain anonymous, served for 35 years, starting at the age of 19 years old. He and his family are very thankful for all that the Indian army has given them, and have a positive impression of the Indian army.
"
I was very thrilled and happy when I got enrolled.
— Brigadier in Indian army
"I was very thrilled and happy when I got enrolled . . . they impart very good training . . . really they will make you a good man," he said.
His wife later commented, "We are very happy [with the Indian army]."
The brigadier was also pleased with Agnipath.
"That is why I was so excited when I heard about this Agnipath. Now, because of Mr. Modi's leadership, the whole country, most of the people, have come to know about the nation and how we must have that national feeling for the nation." he continued, "[Agnipath] will help beggar bonds and people get into the army and be trained."
–July 18, 2022–