Teen musicians from Massachusetts rock the stage in Lisbon
From June 18-26, 2022, seven teenage musicians from Massachusetts went from performing gigs in local venues to rocking out at the famed Rock in Rio Lisboa music festival in Lisbon. The teens represented the Wakefield, Mass., branch of the School of Rock music program that offers people of all ages music instruction and performance opportunities with over 300 locations worldwide. 
"The festival itself was wild," said 15-year-old Avery MacDonald, a singer for School of Rock Wakefield. "It was unlike any music festival or concert or anything I've seen in the US."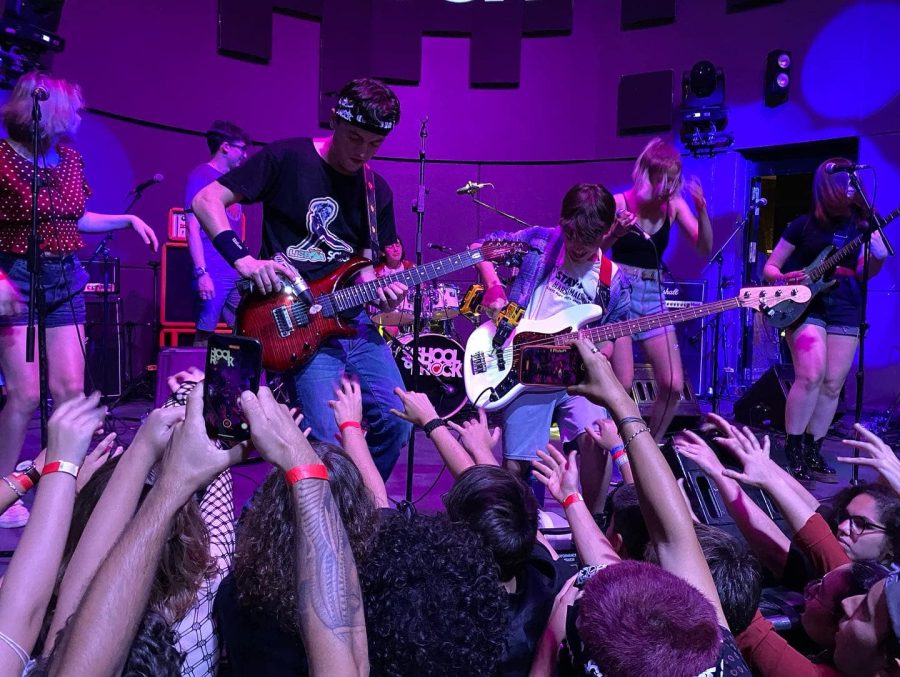 Rock in Rio is a summer-long festival that first launched in Rio de Janeiro in 1985. It has since expanded to Lisbon, Madrid, and Las Vegas. The Lisbon festival houses multiple performance venues such as the large "Rock Your Street" stage, which embraced a diverse lineup of artists that included the 32 international School of Rock bands. 
The musicians of the Wakefield branch, who sing and play guitar, bass, drums, and keyboard, performed "Spirit of Radio" by Rush, "Montana" by Frank Zappa, "Separate Ways" by Journey, "Bark at the Moon" by Ozzy Osbourne, and more. MacDonald described the first set as "just very overwhelming."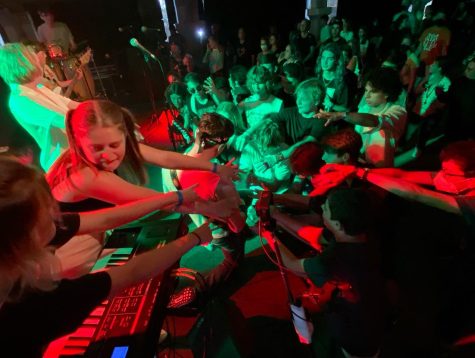 After performing twice at Rock Your Street and once at another Lisbon venue, the band then traveled to Madrid to represent School of Rock at additional packed shows.
"Every few minutes you would realize, 'Oh wow, we're in Spain, we're in Portugal as a band," said MacDonald.
Dozens of School of Rock schools from across the globe submitted performance videos to be considered for the festival, which accepted a total of 32 Brazilian, American, and international groups. Since School of Rock Wakefield is a newer school, their musicians hadn't been performing together for as long as other bands and weren't expecting to be chosen.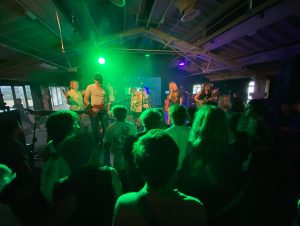 "It was never a thing that seemed plausible and so the fact that it did happen was super cool," MacDonald said.
Most of the band members don't go to school together, only gathering on Saturday for band practice and weekend gigs, "and then suddenly we're in Europe sharing hotel rooms and playing shows," said MacDonald. 
Now that the band has returned to Massachusetts they will continue to play together, but with a new approach. "We have a different mind-set on how we want to perform and how we want to be seen as a band onstage," said MacDonald.
(For information on School of Rock and programs near you, go to www.schoolofrock.com)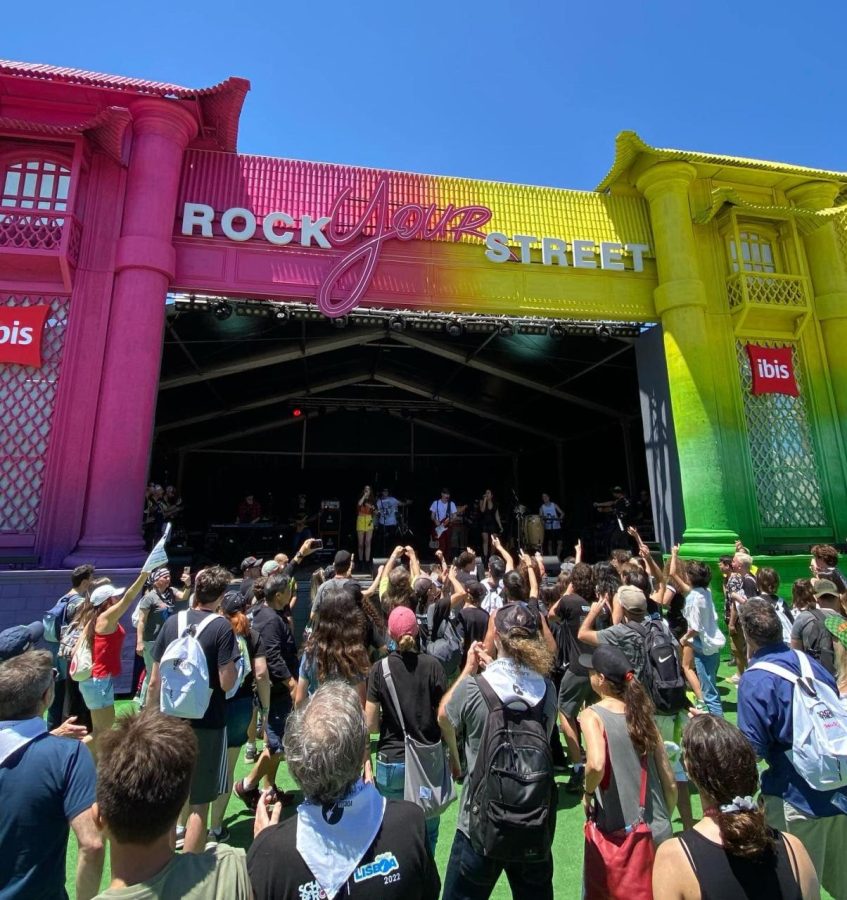 — July 2, 2022–