Ole Miss baseball team comes home as NCAA champions
Oxford, Miss., helps celebrate school's first College World Series title
Many college baseball players in the NCAA wish to have the chance to hear the dirt crunch under their cleats and round the bases with their team play for the national championship in Omaha, Neb.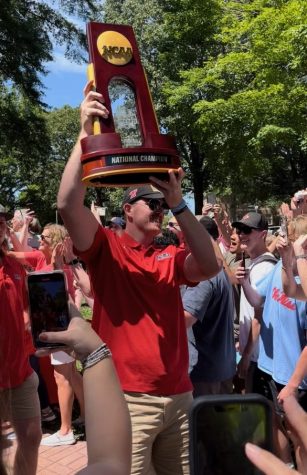 While every trip to the College World Series is special, this trip created an everlasting memory for players of the Ole Miss Rebels baseball team. The Rebels got their chance to shine as Brandon Johnson threw the last pitch and struck out Oklahoma's Sebastian Orduno for the national championship on June 26, 2022. 
The Rebs won the first two games in the best-of-three final, 10-3 and 4-2. Charles Schwab Field erupted with the sound of 20,000 Ole Miss fans as red and blue streamers fell over the field. The national champs rushed into a dog pile on the field. The fans at home in Oxford, Miss., were excited to see the Rebs win it all. 
"We were only there for the Monday game, the first game against Arkansas," said Ole Miss fan Bo Mason, one of the 20,000 fans who made the 11-hour drive to Omaha from Oxford.  "We were in control from the start so it made for an exciting atmosphere the entire time. I can only imagine the atmosphere for the championship series." 
The excitement continued in Oxford after the Rebs returned from Omaha. Many students and fans gathered at the Walk of Champions to welcome the players home Monday, June 27. Many students and fans were glad to get the chance to experience the first NCAA baseball title at Ole Miss and wanted to make every moment count. 
"It was exciting! You could tell everyone had been waiting for this and when the boys came through it was awesome," said psychology major Kaylee Markham. 
The celebration was far from over.
The City of Oxford hosted a parade for the national champs on Wednesday that was concluded by a ceremony at Swayze Field. The parade included law enforcement and the players rode through the town of Oxford on a double-decker bus. Fans threw red and blue confetti on the Oxford Square as the parade came through.The parade ended at Swayze and the ceremony began. The stadium was near max capacity as fans awaited to hear from the coaches and players. The ceremony included special guests, such as Mississippi Governor Tate Reeves, and Oxford mayor Robyn Tannehill. The players took one last victory lap around Swayze Field to mark the end of the season and to celebrate the win as the crowd chanted "Hotty Toddy" to the Ole Miss fight song.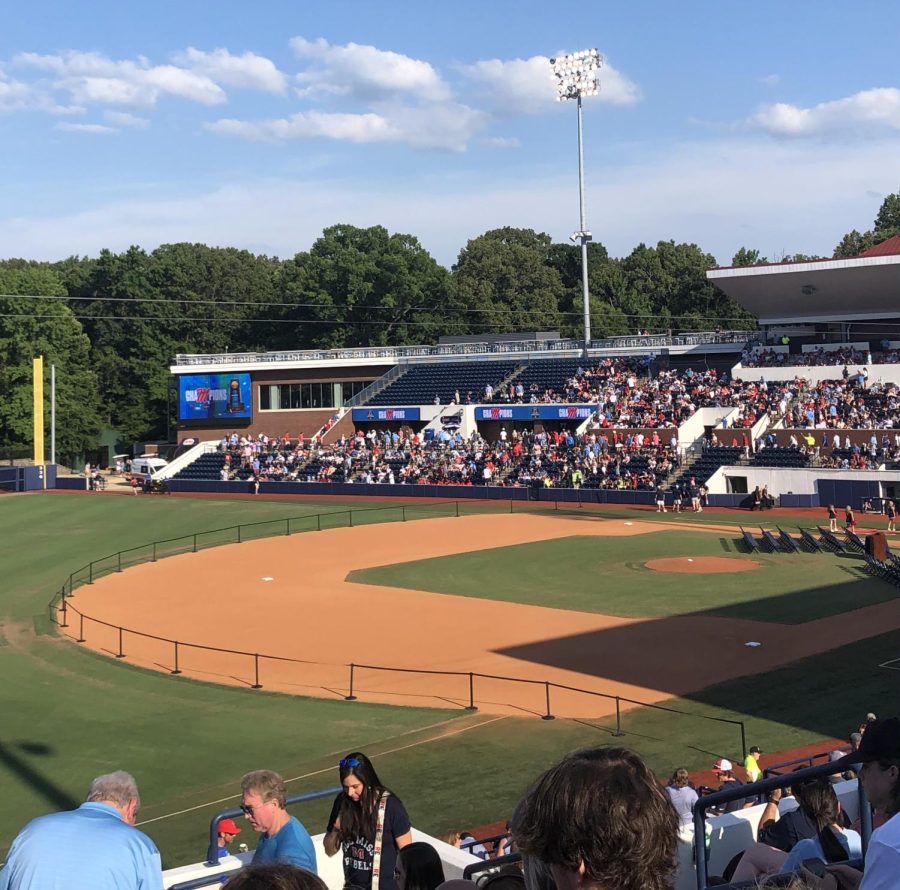 –June 30, 2022–