Long Island Pride leaders want people to support the LGBTQ+ community year-round, not just at Pride
Long Island Pride was a great success, when a variety of people and booth vendors attended the June 12 event in Farmingdale, N.Y., to spread the word about their causes.
The LGBT Network has been organizing Pride for 32 years, in a different town on Long Island each year. CEO David Kilmnick wants to eradicate discrimination so that every LGBTQ+ person is safe, supported, and welcomed in the larger community. Booth vendors support that mission and get increased exposure and attention at Pride.
Tens of thousands of people attended the 2022 event. Kilmnick said Pride is the biggest visibility the group gets all year.
"You have moms, dads, and their little 1-, 2-. 3-, 4-year-old kids showing them what it's like to be supporting and nurturing and embracing of differences," Kilmnick said.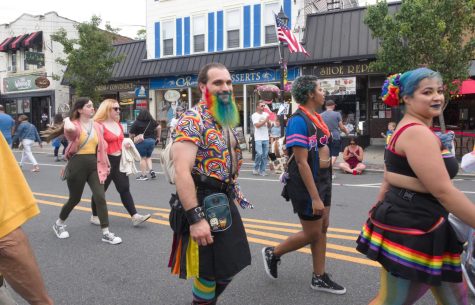 People of all ages and different walks of life came together to celebrate love and community while advocating for equality.
"Seniors, to teachers, to police officers, you name it. What today represented was all of Long Island in all its different forms coming together as one, for love, for community and to further get the equity and equality we deserve," said Kilmnick, who wanted to get the message out there that the community needs consistent support.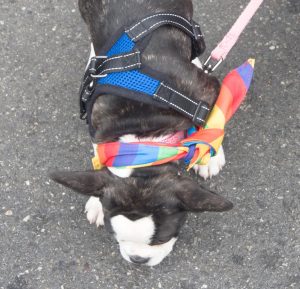 "Pride isn't one day, it should be 365 days a year and this one day goes a long way to establishing that . . . Because everyone should start on a level playing field and the only way we can do that is through eradicating homophobia, eradicating transphobia, and making sure that everyone is equal."
One point that several organizers and booth vendors made was that the LGBTQ+ community faces trauma and challenges year-round.
"I don't think being part of the LGBT community prevents you from achieving your goals, it's that discrimination and the stigma and the hate and violence which is the barrier, and that's what we need to knock down and that's what Pride is about," said Kilmnick.
Free Mom Hugs is one Long Island-based organization that tries to bring that message home. It has a booth at Pride every year, offering free hugs from a group of moms. Sarah Cunningham, a leader of the organization, and other moms, stand in at weddings and other events where people would want their mothers but don't have that support.
"Many of the people that we end up giving hugs to, some of them don't have the support at home, and so for some the hug can be very emotional," said one Mom Hugs representative. Another chimed in, "It can be very emotional for us, too."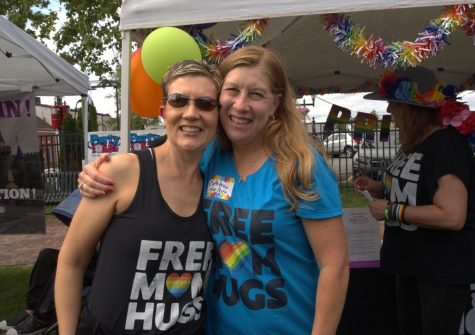 Pride also offers the LGBT Network a chance to recruit and spread the word.
"We've had thousands of new people join our social media," said Kilmnick. "We've had so many people sign up today to be volunteers for the organization."
The LGBT Network wasn't the only organization garnering support and membership at Pride. Booth vendors also enjoyed increased exposure and a boost in attention.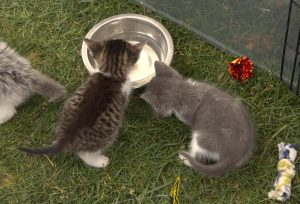 Attendees swarmed the kitten tent, where they petted a few cats who were advertising a no-kill animal shelter. Jewel's Safe Haven even ran out of adoption forms during the event. The organization takes a lot of pets off of death row at kill shelters, nurture them, and prepare them for a life in a new home.
"This is the first time we've done [Pride] and it's the first time that we've gotten this much attention [at any event]," said Liz Martinez from Jewel's Safe Haven.
About being at Pride she said, "I can just be open, I can be myself … It makes it a little more personal."
"
You have moms, dads, and their little 1-, 2-. 3-, 4-year-old kids showing them what it's like to be supporting and nurturing and embracing of differences."
— DAVID KILMNICK, CEO of LGBT Network
Henna Squad was one of the few booths there that wasn't affiliated with health care or LGBTQ+ representation. The booth offered henna tattoo applications and also sold tubes of henna.
"We get a lot of boost [in sales], a lot of exposure, a lot of people see us here," said Ali Malik from Henna Squad.
The Farmingdale, N.Y., library increased its membership because of Pride, while showing how integrated it is into the local community.
"People from the community and even outside the community know who we are and find out what we do [because of Pride]," said Natalie Korsavidis, a librarian at the Farmingdale Library.
For Korsavidis, participating in Pride isn't a one-off thing. She considers it important to show allyship year-round.
"I have a family member who is a member of the [LGBTQ+] community. I have always been an ally."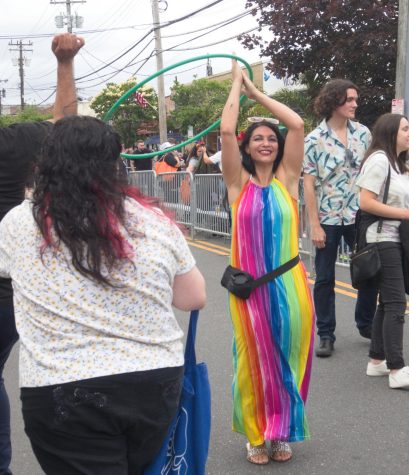 –June 25, 2022–