Why visit Antigua, Guatemala, of all places? Well, there's the coffee, the volcanoes, the architecture . . .
Min Ji Choi, Christian Academy of Guatemala
August 10, 2021
With the deadly virus around the world, life has become more stressful and restricted. In order to get rid of all the anxiety, the best solution is to go on a break. A place where the sky is light blue and filled with puffy fluffy clouds, has an artistic landscape, its own uniqueness, and more. The most suitable destination that matches the description is Antigua, Guatemala.
From the entrance, you can see and feel its uniqueness. Can you guess what it is? It is its road. Unlike other roads, the one in Antigua is not smooth or black with yellow paint, but it is made out of cobblestone. While driving, it may be uncomfortable; however, observing the pastel pink, soft yellow, and coral blue buildings sitting pretty under misty skies and steel-gray clouds will distract you. 
Besides, the place is perfect for those who enjoy taking pictures of architecture and nature. Each time one turns a corner, one will be greeted by another postcard view — if it's not a smoke-spewing volcano, it's tree-blanketed mountains, or an ancient building with stones of various colors and sizes. 
The lighting is the best during the morning. One can stroll through Antigua's Central Park, and see how the subdivided and showery sunlight comes scattered on the gleaming leaves overhead, enveloping the path in emerald light. The center of the park has a large fountain filled with coins filled with wishes, and music can be heard dancing from nearby marimbas, guiros, and flutes. Cathedral de Santiago in Antigua displays the splendor of antiquity where horses pass by. 
The best thing about Antigua is that it has the best coffee. Coffee is a necessity on a daily basis for many people, and, usually, they do not take the time to savor it. Coming to Antigua would allow one to savor its taste and aroma and also to get a  different taste since the coffee in Guatemala can handle a wide range of roast styles from light to bright coffee. Thus, coffee is the signature of Guatemala.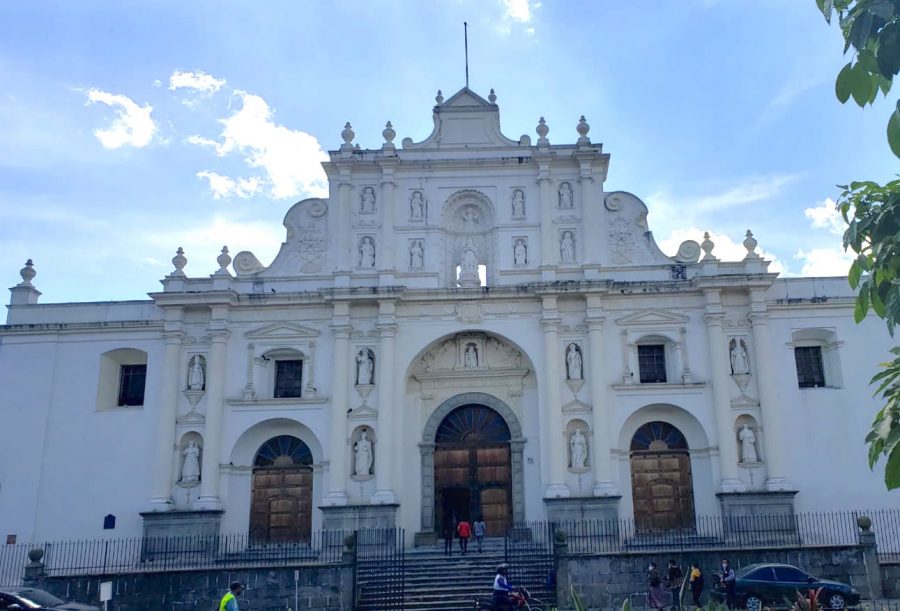 While walking by the buildings, one can see flowers of a thousand dyes, mainly razzle-dazzle pink rose and orange-gold. A must-visit place is Arco de Santa Catalina, a saffron-yellow arch that is known as the most iconic landmark and recognizable symbol of Guatemala as a whole. Besides, it has an interesting history behind it, the iconic monument that is an essential part of any visit to Antigua was built in 1694 for the nuns from Santa Catalina.
Moreover, can there be a more dramatic backdrop than the one enjoyed by Antigua that is made by Mother Nature?  With not one, not two, but three volcanoes looming in the background, Antigua is a town that's spectacular from every angle.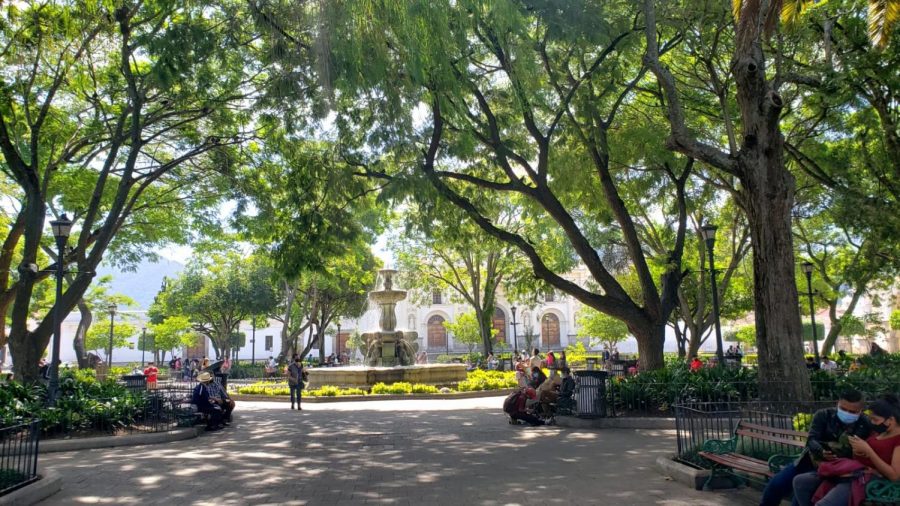 The three volcanoes overlooking Antigua are Agua, Acatengango, and Fuego.  Fuego is currently an active display marvel during the night. During the late hours, blazing lava can be seen from miles away. Despite the risks, people can still climb up to 3,763 meters, enjoying the sound of the wind and viewing the vivid ruins with tour guides and other tourists. 
Although the pandemic has caused many hardships, maybe the best way to handle it is to take a simple journey in Antigua, where you can observe many things. So book your trip to Guatemala to see what it offers!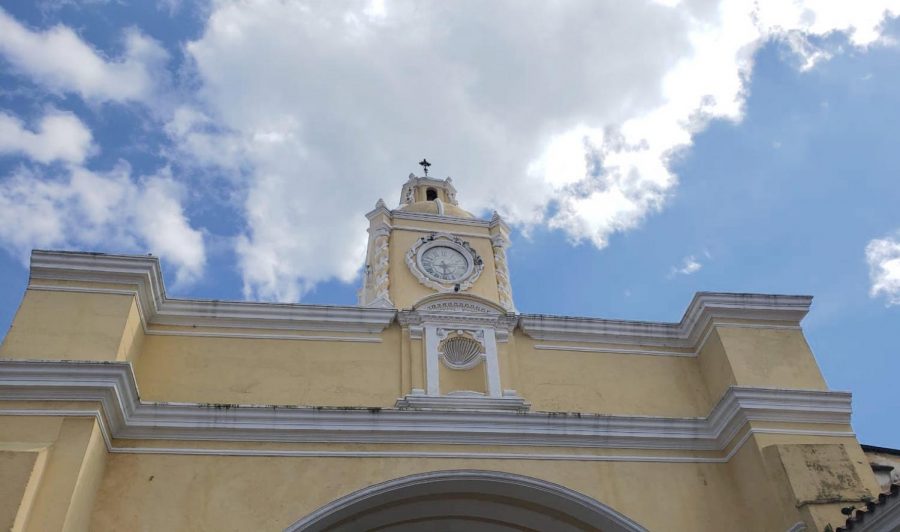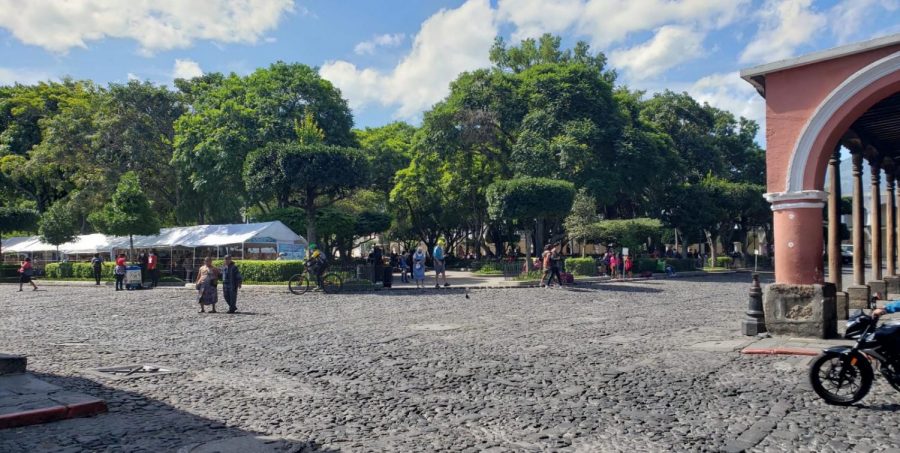 –Aug. 10, 2021–