"Monet and Boston: Legacy Illuminated" is a sight for sore eyes
Boston's Museum of Fine Arts examines Claude Monet's impact on a city an ocean away
I walked into "Monet and Boston: Legacy Illuminated" at Boston's Museum of Fine Arts with the same mind-set I usually adopt when going to see art exhibitions: I'll simply take in some beautiful artwork and enjoy a quiet, pleasant afternoon at one of my favorite places in my home state.
I did both of those things, but I also left the exhibit with more knowledge — and a deeper connection to the artist in question — than I had anticipated. 
I tried to get tickets to the museum's earlier installation of Claude Monet's works, "Monet and Boston: Lasting Impression," without much luck. That exhibit brought together all 35 of the museum's Monet holdings for the first time in more than two decades, but capacity limits meant tickets were scarce and sold out fast. (I'll be honest, I was pretty disappointed… but you win some, you lose some.)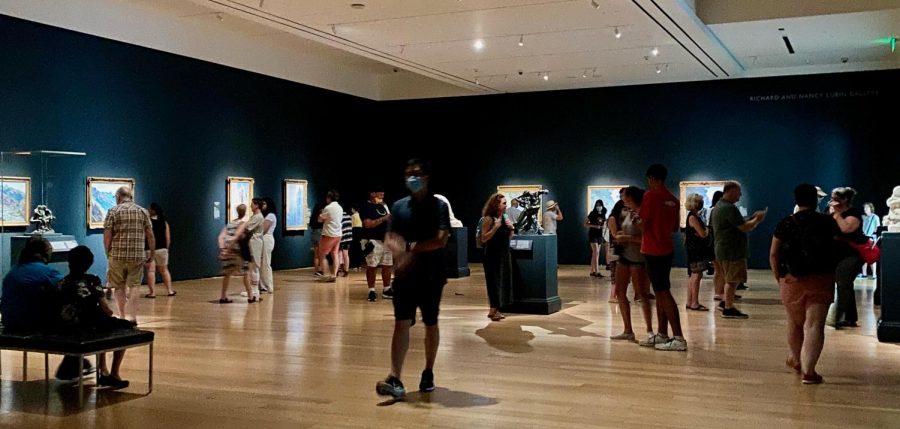 When "Lasting Impression" ended in March, it was replaced by a new show: "Monet and Boston: Legacy Illuminated." Thanks to relaxed restrictions in Massachusetts, more visitors can make their way through at a time. The show is also up until mid-October, so it's not too late to reserve your tickets. 
Unlike the museum's previous exhibit, "Legacy Illuminated" doesn't just feature works by Monet. Instead, 25 of Monet's paintings — including both museum-owned pieces and loans — are displayed alongside works by French artist Jean-Francois Millet, sculptor Auguste Rodin, and a collection of Japanese prints.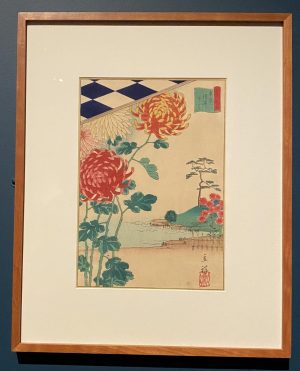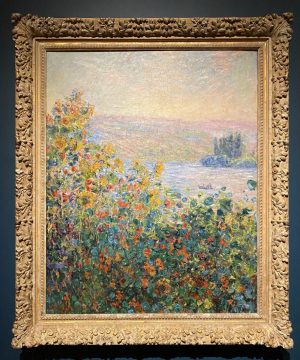 I'll be the first to admit that I'm no expert on Impressionism, the movement Monet played a key role in developing. But since the exhibit staged his work alongside that of Millet, whose work helped inspire what eventually became the Impressionist style, as well as Japanese prints from which Monet found much of his inspiration, I now have a better understanding of Monet's place within a greater timeline.
What struck me about Monet is his ability to look at a scene multiple times and see something different on each glance. The exhibit expertly highlights this by showcasing pieces from several of Monet's iconic series, including a few of Monet's paintings of the Creuse Valley, a scene he painted at least 10 times. The exhibit points out that his attempts to perfect certain scenes sometimes frustrated him. But Monet's pain is ultimately our gain, as each of these attempts gives us a slightly different glimpse into what the artist was seeing.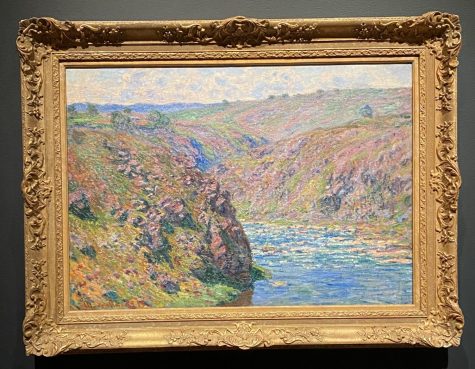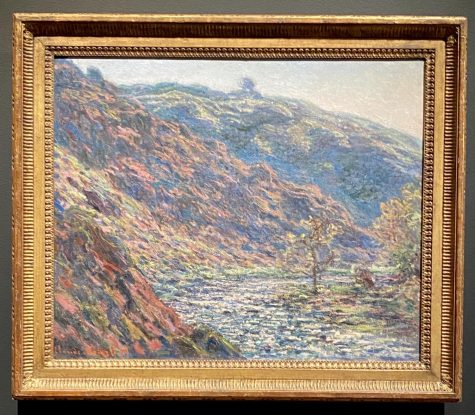 For a city the artist never once visited, the exhibit reveals, Boston is home to an impressive collection of Monet's works — and has a surprising infatuation with him.
Walking into the museum, I had no idea just how closely linked Monet and Boston are, but that quickly changed. Many of the wall labels next to the works have a designated section, titled "Boston Story," explaining whom the paintings originally belonged to and how they eventually made their way into the museum's collection. Emphasizing local ties is an easy and effective way to get right to the hearts of Bostonians. The MFA (successfully) ran with that strategy. 
But the best part of this exhibit? It's for everyone — and not just because tickets are more accessible this time around. The exhibit lays out details about Monet's life, and his immense impact on Boston, that art fanatics and amateurs alike will find fascinating. 
This exhibit is gracing the museum's walls at exactly the right time, as Boston begins a slow recovery from what has been a difficult year, to say the least.
When the pandemic hit and many facets of daily life were shut down, we all had to learn to find beauty in the scenes we see everyday, including in the cities and neighborhoods we've lived in for years. Monet's habit of "finding beauty in the mundane," as the exhibit describes it, is not just a way of coping with a global crisis. It can also be a practice we incorporate into our lives for good. As we gradually transition back to normal life, Monet's work inspires us to try and see the world the way he did.
(For information about seeing the "Monet and Boston: Legacy Illuminated" exhibit, go to the the Museum of Fine Arts website.) 
— July 30, 2021 —