Bahari: A duo ready to make waves
"This is a really cute story," Natalia Panzarella says when asked about how Bahari, an alt-pop musical duo (the other half being Ruby Carr), got its name.
Carr hails from Lamu Island, right off the coast of Kenya, and speaks Swahili. When they first met, Panzarella enjoyed asking Carr how to say numerous words and phrases in Swahili, including the word "ocean." After hearing Carr's response, the two locked eyes and immediately knew the name of their group. 
Panzarella and Carr met when they were both 16. Carr graduated from high school early in order to leave for Los Angeles and pursue her dream of being a musician.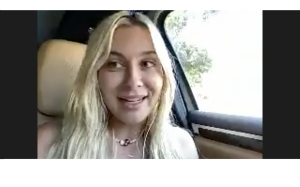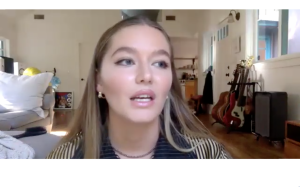 "I was only supposed to stay in LA for 2 months . . . and then I met Natalia, and I stayed," Carr says.
The two got their big break when their debut single, "Wild Ones", was featured in "Teen Wolf". The song currently has more than 39 million streams on Spotify. It's not difficult to see why the song was so popular, with its stripped-down production, haunting lyrics, and soulful harmonies. "Be my great escape 'til we fade away," Bahari sings.   
After the success of "Wild Ones," they were able to play live shows, attracting an even wider audience. The popularity of their music sank in "the first time we played a show and saw people singing the lyrics back to us," Carr says.
Panzarella and Carr describe themselves as best friends who "do everything together," including songwriting.
"Sometimes it's a little bit like therapy, we'll sit down and be like, 'What are you feeling today? What do you want to write about?' " Carr says.
Since both of them play instruments (Panzarella plays bass and guitar while Carr plays piano), they often start out playing chords.
"Natalia is really good at melodies, so we'll just start playing the chords and she'll come up with melodies, and then we'll write lyrics to that," Carr adds.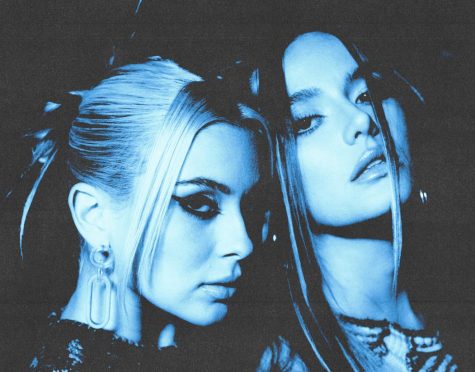 Working as a duo has "definitely changed [their process] for the better," Carr says. "Sometimes when you go through something difficult or you're going through something that's really personal to you, it's hard for you yourself to put down the words you feel about it on paper. But if you have somebody else who understands what you're going through, or has been there for you through that, it's so much nicer."
The way Bahari writes songs has also changed during the pandemic. Their new house studio has allowed them to make their most personal songs yet.
"
Sometimes it's a little bit like therapy, we'll sit down and be like, 'What are you feeling today? What do you want to write about?' "
— RUBY CARR of Bahari
"The more intimate songs came from [the home studio], surprisingly, because we were just together in our home, writing music," Panzarella says. 
The duo also enjoys being involved in the making of their music videos through directing and writing the video treatment.
"We're always sitting there, like, planning the music video while we're writing," Panzarella says.
She and Carr were even able to film a music video for a remix of their song, "Savage," while following COVID-19 protocols. Everyone on the set of the video was tested for COVID-19 and masks were worn. 
So, what's next for Bahari? "We're definitely really excited to be going back out and playing shows again when this is over," Panzarella says. 
"We have so many new songs . . . we're in the rehearsal studios learning all of the new songs and getting the live show together just in case there's a show opportunity," Carr adds.
Their new EP, "Forget You," is out now on all streaming services. 
–July 28, 2021–