Ten Cafe: The best rolled ice cream in Chicago?
★★★★★ — Perfect consistency and divine sweetness!
Ten Cafe is a hidden gem situated in the heart of Chicago's Roscoe Square, neighboring Mariano's, Jewel-Osco, and a high school. A friend and I visited on an 81-degree day in July — the cafe's specialty, rolled ice cream, was the perfect treat to energize us after a long day.
Rolled ice cream is made by chilling cream, milk, and sugar on a pan and scraping it into neat rolls. Unlike traditional ice cream, which is served in a cone, rolled ice cream is served in a cup with a spoon.
Upon walking in, we were greeted by lively Korean pop music, welcoming workers, and a cool environment. A bar area was located near the front of the store, under a blackboard for customers to draw and write. A TV hung on the back wall playing Chinese subtitled reruns of "Naruto." The seating area was nearly empty so we were able to take almost any of the tables we wanted.
The menu featured a variety of meals, bubble teas, and rolled ice cream flavors. We ordered a Matcha Lady rolled ice cream and an Unagi Don to share. There was no vanilla-flavored rolled ice cream, so I ordered the closest thing: the Oreo Lovers, vanilla ice cream with Oreo bits. According to the lady at the storefront, this is Ten Cafe's best-selling flavor.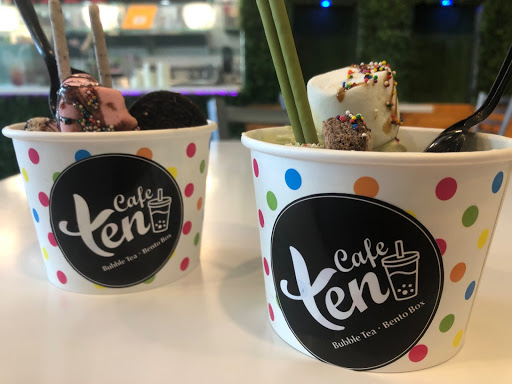 Upon biting into the Oreo Lovers, I was greeted with creamy goodness. The consistency stood out to me immediately. It was soft enough to melt in your mouth, but not too soft where biting in is unenjoyable. My friend, with whom I shared the delight, also remarked on the subtle sweetness — not too overwhelming to the taste buds.
On top of that, it came with fun toppings like Oreos, Oreo Pocky, and a marshmallow to enjoy. We had a similar experience with the Matcha Lady ice cream. Being a green tea addict, this was certainly my favorite of the two.
The Unagi Don, which looked very attractive, was also tasty. The combination of eel, seaweed salad, and potstickers made for a very filling meal. However, I did think that they added too much ginger, as we didn't end up finishing it.
Overall, we had a very enjoyable (and sweet) experience. We were given a stamping card for a free rolled ice cream so we'll have to visit more to redeem it.
(Ten Cafe, 3308 North Western Ave., Chicago, Ill., 773-799-8860, tencafechicago.com.)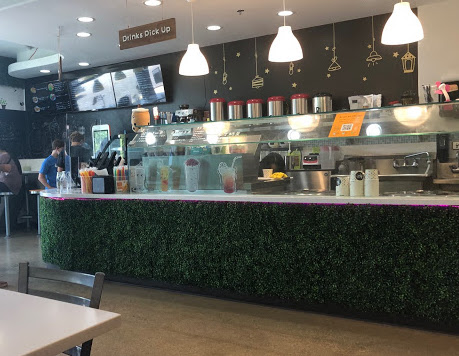 –July 10, 2021–