In New York City, an election race unlike any other
Voters were given more power than ever before — and candidates for mayor had to get creative to win over the people they hoped to serve
New York City's recent mayoral primary raised important questions about what the future of campaigning, and voting, will look like. The pandemic has posed new challenges for candidates, forcing them to find innovative ways to engage voters.
One thing is for sure: this race signals a break from long-held campaigning and voting traditions. Voters were given more power than ever before — and candidates had to get creative to win over the people they hoped to serve.
With a pool of eight major candidates from diverse backgrounds to choose from by Democrats, and the debut of ranked choice voting, residents had an exciting opportunity on their hands.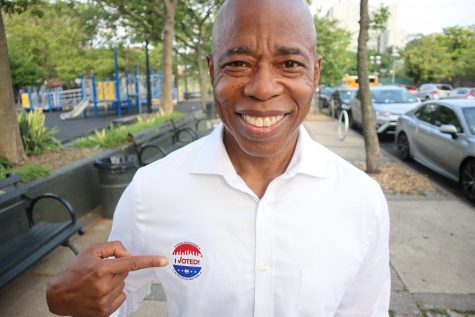 On the Republican side, Curtis Sliwa won with better than 70 percent of the support, getting more than 40,000 votes — but more than 20 times that, more than 900,000 votes, were cast in the Democratic race. Former NYPD officer Eric Adams was initially ahead by 10 points after receiving the most first-choice votes on Primary Day. Since no candidate won a majority of the vote, though, rounds of counting based on the ranked choice system ensued — narrowing Adams's lead. Ultimately, Adams had the most widespread appeal, but each of the candidates had their supporters.
"[My favorite candidates were] Kathryn Garcia and Maya Wiley," New York City resident and voter Libby Hutton said. "Both women have extensive experience in city government and are well equipped to handle the demands of being mayor of New York City. They are both extremely capable, competent, and able to meet the moment. They are by far the best candidates to represent a city as diverse as New York, and govern successfully."
"
[Ranked choice voting] allows you to vote for who you actually want to vote for, and you can be more strategic with your vote. And if you're not voting for a frontrunner, you're not 'just throwing away your vote.'
— LUCY BROCK, voter from Brooklyn
Wiley, hoping to become the first female African-American mayor of NYC, received many important endorsements from residents and groups, including Alliance for Quality Education for New York, Amplify Her NYC, NYC Kids PAC, Congressman Jamaal Bowman, and Congresswoman Alexandria Ocasio-Cortez.
"Today is a crucial moment. We cannot afford to sit on the sidelines. We can't afford to not engage because of what could happen," Ocasio-Cortez said while announcing her endorsement for Wiley. "We engage in the world that we have, and we do everything we can to make that world better. We have a choice, to make New York City better. We have a choice that is clearly better than privatizing our school system and allowing housing to be built only for the wealthiest people. We have an option of a candidate who can center people, racial justice, economic justice, and climate justice, that didn't just come up to run for mayor, but has experience, and has a lifetime of dedication to this. That candidate is Maya Wiley."
Not only did Wiley accumulate support from many prominent people and groups in New York, but also from around the nation — largely through the power of virtual campaign events.
Hayden Polsky from Washington, D.C., who has extensive experience phone banking and volunteering for campaigns, paid great attention to the NYC race as a supporter of Wiley's, even though the race was unfolding far from his home.
"I think it's important for candidates to have support from volunteers from everywhere in the country because it's critical for mayoral candidates, especially in New York City, to get out the vote, and to make sure people not only know how to vote when it's Election Day, but also the views of each candidate," said Polsky.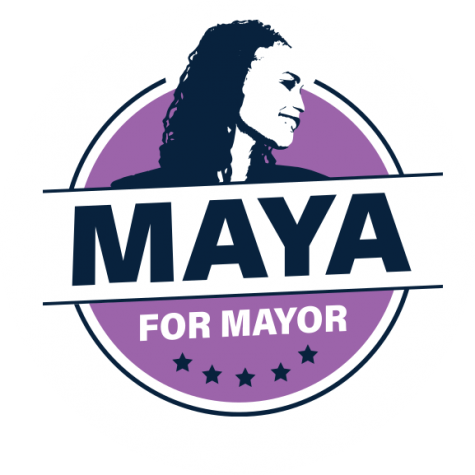 The Wiley campaign held virtual volunteer events nearly every day, including phone banks, text banks, and debate watch parties to try and gather as much support as possible.
"Grassroots campaigns are beneficial to candidates because they represent how close [candidates] are to the people, and how much [candidates] rely on the people's support for their campaigns," Polsky said. "Being online has a positive impact on that, since it increases [candidates'] visibility."
Matt Hayes, who produces events for telecommunications company TeleTown Hall, knows the impact such visibility and engagement with voters can have. He says candidates in this election, other regional races, and even national races are turning to services offered by telecommunications companies in order to address challenges posed by remote campaigning. Those services include texting campaigns, robo calls, and, most notably, telephone town halls.
"
I think it's important for candidates to have support from volunteers from everywhere in the country because it's critical for mayoral candidates, especially in New York City, to get out the vote.
— HAYDEN POLSKY, Washington, D.C.
"It's like a radio call-in show. The candidate is the host, they're on the 'radio' and they take callers one at a time. So you know, they'll pull people in one at a time, they'll allow them to ask a question, and then they can exchange back and forth. And when they're done you can pretty much send them back into the group and bring on the next caller," said Hayes. "It's a way of engaging without leaving your home. All you need is a phone."
According to Hayes, his company's events can cater to millions of people at a time, and, because they use phones as a vehicle rather than the internet, telephone town halls are accessible to a broader demographic than many virtual events. While dozens may speak on the call, anyone can leave a voicemail that will be heard by the candidate's campaign.
But most importantly, telephone town halls enable constituents to hear from candidates they would not normally have access to.
"Especially in New York," Hayes said. "I think they had nine people running in the Democrat primary, and they wouldn't all get the same [news] coverage. At least this way, we have the ability to deliver the candidate's message to anyone who wants to hear it."
Still, there's always the good, old-fashioned method of in-person campaigning.
Lucy Brock from Brooklyn, who said she ranked former non-profit executive Dianne Morales first on her ballot, believes in-person voter outreach is the mark of a great candidate — and an indicator of what type of leader that person will be.
"I feel like just talking to people in different communities, even if I'm not the person who's being spoken to … seeing videos of candidates going around and asking people in different communities what they want always makes me like them more," Brock said, "It seems like [Morales is] the most connected to her community out of the candidates, and actually knows what's going on with them, and knows what voters actually want."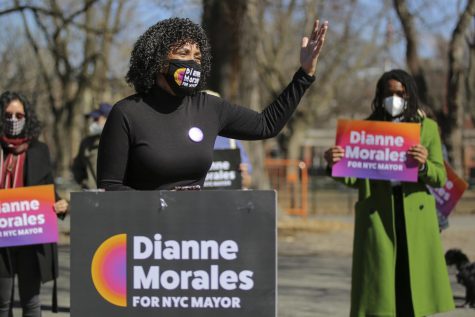 Brock ranked Wiley second, and said she was excited about the city's new system.
"I really liked ranked voting. Especially because you didn't need to do it," she said. "They said you can put a maximum of five or you could just put one vote down. But I liked it because I wanted to vote for who I actually think should win, which is Dianne Morales, but then who realistically is going to win?"
Adams emerged victorious in this race following the allocation of ranked choice votes. One unique aspect of his campaign was his centering of minority voters.
In a New York Times interview, Evan Thies, a spokesman for Adams, said that most candidates "have started with a whiter, wealthier base generally, and then expanded out." However, it was said that Adams started with "low-income, Black, Latino, immigrant communities, and then reached into middle-income communities." This, as well as his endorsements from the Queens and Bronx borough presidents, many prominent labor unions, and Representative Adriano Espaillat (NY-13) likely contributed to Adams's success.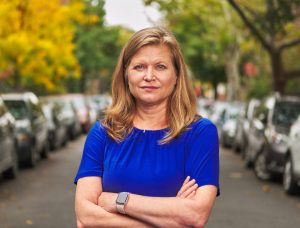 Although he held onto his frontrunner status throughout the months-long campaigning period, Adams has been criticized by progressives for his stance on criminal justice reform. As a former cop, some worry that he would not hold the New York Police Department accountable for its wrongdoings if elected mayor. This is especially apparent when he is compared with some of the more progressive candidates in the race, who outlined major plans for police reform. Brock said her desire for such reform led her to vote for Morales, explaining, "She was the only candidate who I felt took a real stance on the NYPD."
One of the reasons why Brock is a big fan of the ranked choice system is she felt that for the first time her vote was valuable, even if she didn't vote for a major candidate.
"[Ranked choice voting] allows you to vote for who you actually want to vote for, and you can be more strategic with your vote. And if you're not voting for a frontrunner, you're not 'just throwing away your vote,' " she said.
While Adams has been declared the city's Democratic nominee for mayor, ending the party's primary race, the ripple effects from these last few months have yet to be seen. This race has shined a bright light on what's possible for the future of voting and campaigning, and will undoubtedly have an impact on nationwide elections for years to come.
–July 7, 2021–