"In The Heights": The power of a little dream
The film version of Lin-Manuel Miranda's 2008 Broadway hit brings fresh faces, old traditions, and heartfelt songs to the big screen
Paciencia y fe — patience and faith. For fans of musical theatre, these two things have been crucial to the past year, as theaters were dark and stage lights dimmed. But last month, the premiere of Lin- Manuel Miranda's "In the Heights" provided theater fans — and moviegoers alike — with a colorful, heartfelt, musical-turned-movie on the big screen.
Directed by Jon M. Chu, "In the Heights" is a movie adaptation of Lin-Manuel Miranda's 2008 Broadway musical. The story takes place on the block of Washington Heights, New York City; it is a block filled with music, love, and sueñitos — little dreams. 
Anthony Ramos plays Usnavi, a bodega owner who dreams of returning to his home — the Dominican Republic. Ramos is no stranger to Miranda's work, appearing prominently in the groundbreaking musical "Hamilton" in 2016. His presence and voice perfectly embodied Usnavi, keeping audiences entertained throughout the movie.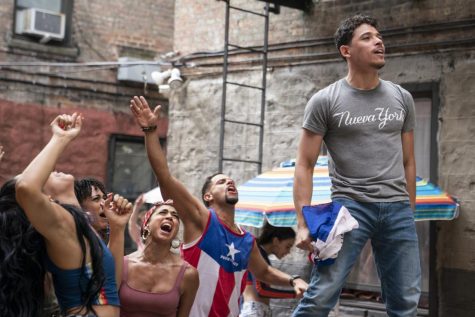 Washington Heights is home to a cast of characters each with their own unique story and each with their own dreams. Abuela Claudia (Olga Meridez) cares greatly for her block, treating Usnavi and others as her own grandchildren. Vanessa (Melissa Barrera) dreams of a career in fashion, longing to move downtown. The entire neighborhood is proud of Nina (Leslie Grace), a student at Stanford. Each character in the story intertwines, from romance to friendship to familial bonds that cannot be broken. 
The cinematography of "In the Heights" is not to be discounted; full of large group dance numbers and charismatic scenes, the movie delivered, expanding far beyond the capacity of a Broadway stage. In the opening song, appropriately titled "In the Heights," a zoom in on Usnavi reveals a cast of dancers in a storefront reflection, all dancing in the background. This moment, juxtaposed with the opening lyrics, produced an unforgettable moment. "96,000," an iconic song from the musical, became a show-stopping dance scene, filmed in a pool, full of colorful props and unique angles.
Miranda's music for the film is remarkable, with most songs coming directly from the 2008 musical, and some new songs thrown into the mix. The movie takes a modernized twist on most recordings, sounding slightly more pop-esque, yet keeping the powerful lyrics right from Broadway.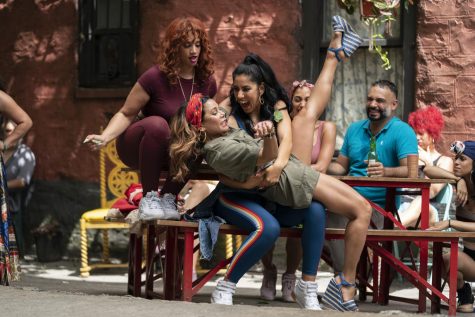 The end of the movie was perhaps one of the most heartfelt aspects of the story, revealing that sometimes, dreams can be made true right in one's home neighborhood. While somewhat unexpected, there is something so wonderful about seeing these characters experience their truth after hardship, and getting a glimpse into how their stories continue on, years later. 
Much of the Dominican culture represented in the film derives directly from Afro-Latino individuals, and the lack of representation in the casting choices was noticeable — many have spoken out on the issue, feeling unsatisfied with the movie. Though some will say that "In the Heights" is purely an artistic depiction of a neighborhood, rather than a specific, informational documentary, this is still no reason for underrepresentation, as creative teams should remain inclusive and accurate in their casting choices. Miranda did issue an apology, stating that he has learned from the feedback and will hopefully grow for future projects. 
"In the Heights" shows audiences that there is always more than one way to live out a dream. For some, this means relying on family and friends. For others, this means starting fresh. And for some, this means building the life you want from one you already have.
With memorable music, creative cinematography and powerful stories, "In the Heights" is sure to leave you feeling inspired — through dreams both big, and small.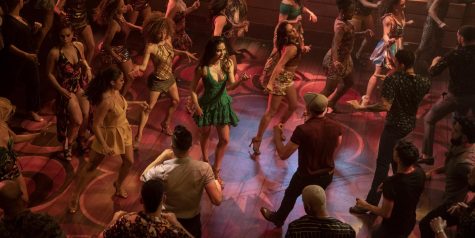 –July 6, 2021–