Fandom Forward: Using pop culture to help solve the world's issues
There are still openings for people of all ages to virtually attend Camp GLA — the Granger Leadership Academy — on July 16-18
Fandom can be used as a way to help solve world issues. Fandom Forward, formerly known as The Harry Potter Alliance, is a 501(c)(3) organization that uses pop culture and stories as a way of gathering the message from them, to then make activism attainable. Fandom Forward uses a variety of different fandoms such as "Star Wars," "The Hunger Games," "Harry Potter," and more to then launch campaigns in which fans all united take part in.
The Harry Potter Alliance was created in 2005 as a way for fan activism to take place, in which both fans with prior activism experience and those without can join into the world of fandom, to then advocate  for community issues. It was built as a way for people that had similar interests as each other to align together to use their interests to serve a greater purpose in the world.
"
Fan activism is just fans who want to use all the best parts about their fandom to make a difference in the world."
— JANAE PHILLIPS
"As far as we know, this is the only fan activism conference in the world and fan activism is just fans who want to use all the best parts about their fandom to make a difference in the world," said Janae Phillips, Fandom Forward's managing director of programs, in a recent Zoom interview with the Headliners of Summer newsroom.
Every year since 2014, Fandom Forward hosts an annual conference called Camp GLA — which stands for Granger Leadership Academy — that helps train people who are aspiring activists. This year, Camp GLA will be taking place virtually July 16-18. The weekend camp will give people a chance who've never done advocacy before to be able to experience it for the first time and learn what activism is about.
"I have been with Fandom Forward for six years as an employee and 10 years of membership so I have done a lot of stuff, but GLA is my favorite thing I have done," Phillips said. "It is an opportunity where we get to work really closely with a  smaller group of people for one weekend so we get to know them really well, and get to see how they grow over the course of the weekend."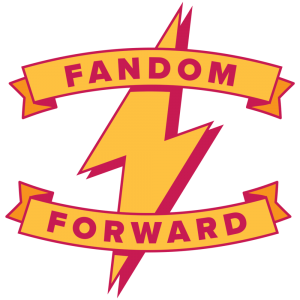 Camp GLA is one of the most well-known ways in which Fandom Forward trains people to grow in their advocacy skills. This year's sessions include such topics as Stopping Fandom Racism, Advocating for Immigrants in 2021, and The Force is strong with this one: Lessons from "Star Wars." By offering programs that are skill-based, people are taught helpful lessons on how to plan a campaign and start a passion project. 
Phillips shared some of her favorite examples of Camp GLA projects.
"A few years ago in Tucson, Ariz., we planned a protest in two hours," she said. "There  was a woman who was being held back by ICE and we actually worked with a local organization and in about two hours learned about the topic, planned the protest, and then we were out on the corner of the hotel and CVS, where for half the people, it was their first protest."
Spots are still open to sign up for Camp GLA through its website: www.fandomfoward.org. It's open to all ages and has a pay-what-you-can cost that is different for everyone. Take action now and help make the world a better place!
–July 5, 2021–