"The Way I See It" focuses on the presidency from an entirely new angle
"The Way I See It," a new Focus Features documentary, brings photojournalism into a new light by demonstrating how crucial it is to a properly functioning government.
The film is centered around Pete Souza, former chief official White House photographer under President Reagan and President Obama. Therefore Souza shadowded both presidents constantly, requesting full access to the presidents so he could correctly depict them to the public. 
When Souza worked under the Reagan administration, the presidency started becoming more packaged for the public, but Souza made it clear he wanted to show the true sides of Reagan. Souza took pictures of the president not only in the Oval Office making difficult decisions, but also at events with Nancy Reagan or during heartfelt visits with families. When Souza was offered a position by the Obama administration, he took what he had learned from his position in the Reagan camp and never left Obama's side.
Throughout the film Souza's pictures are featured and despite only being a snapshot of history, the pictures nearly come to life with emotion.
"The Way I See It" is the type of film you can't stop thinking about; it will completely change the way you view photojournalism and how you think about government accountability. Souza emphasizes how vital it is to capture the president in an uncontrived manner as opposed to staged images in a photo op.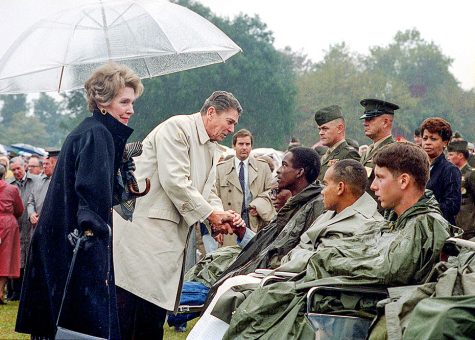 Souza's natural images continue to show the public a different side of both presidents, particularly Obama, that is very personal. The photos of Obama in the film are very powerful and reveal the intimate relationships he developed with his colleagues, his family, and his friends. Obama's compassion that was depicted by Souza's images  have helped Americans relate to the former president as a person.
Photojournalism is greatly undervalued, especially when it involves representing the daily life of government officials, which is a point that is strongly proved in this documentary.
The film focuses on Obama significantly more than Reagan. It also glorifies Obama and concentrates on his kind-hearted disposition and his accomplishments as president. Based on the first section of the movie, I was expecting more slights toward President Trump, but much to my surprise, the film mostly centers around Obama and photojournalism in government. But the film isn't solely about Obama: a portion of the movie is about Souza's life before and after working as the chief official White House photographer.
Near the end of the film, Souza shares a little bit about his book, "Shade," and what he is currently working on. He created a personal instagram account for sharing pictures that he took of Obama during his administration with deprecating captions directed at Trump. "Shade" is a compilation of some of Trump's tweets and Souza's replies. The witty posts are quite amusing but simultaneously astonishing because of the courage it took to post them. Trump has reprimanded person after person for calling him out in any number of ways and though Souza doesn't work for Trump, it's still frightening to test Trump's poise. 
Souza and some of his former colleagues repeatedly comment that they feel it is their responsibility to critique Trump to show Americans this isn't what a president should do. And if that isn't inspiring enough, because photojournalists are supposed to be nonpartisan, Souza will likely never work as one again. The viewers of this movie will definitely be provoked to take action in some way after witnessing what Souza has sacrificed to achieve what he believes is acceptable.
The emotions in the film are immensely palpable, even through singular photos Souza shot. In particular, the doleful images of Obama with the families impacted by Sandy Hook speak volumes. There are also an abundant amount of pictures with Obama and his family embracing each other in a variety of different settings, once again showing his compassion.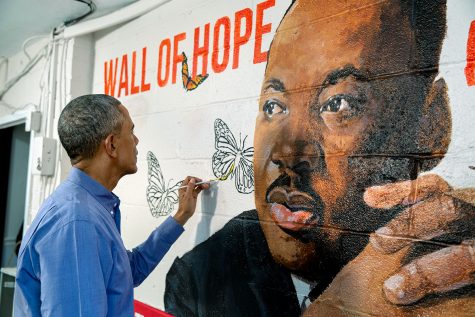 There is a segment of the film that highlights Obama's strong relationship with the African-American community, including one picture of a little boy touching Obama's hair because it was similar to his own. Pictures with this level of sincere emotion are what make the film stand out the most from other documentaries and movies of Obama.
However, the structure of the film could have been organized better. It begins with information about Obama leaving the White House, which was confusing. But then it switched to Souza at home, and began to tell his story of working under Reagan, under Obama, and now his books and Trump responses.
The songs used in the film I found to be a bit dramatic and inconsistent with one another, but nonetheless individually were decent. Most of the time the film consists of photos that Souza shot with someone talking in the background. Though there are a few videos and interview segments, "The Way I See It" primarily consists of Souza's work. The very end of the movie is when things started to get controversial. 
After Souza explains what he is doing now to help democracy, there are intense images from the Black Lives Matter protests this year, along with protests from years in the past. Following that, there are contrasting Obama-versus-Trump images, which solidifies Souza's point of how different these presidents are. This section is exceedingly important for viewers because it provokes them to think about comparing the two administrations and evaluate what they want in a president and in a leader.
"The Way I See It" is a must-watch film regardless if you are for or against Obama. The concept of holding the government accountable through photojournalism is becoming more and more important as the years pass, so as citizens we need to be informed of how vital it truly is. The film may also restore your faith in government when seeing how much Obama and his colleagues genuinely care about helping people improve their lives.
–Sept. 18, 2020–