Filled with empty feelings
After months of learning at home, students discover what they miss from school most of all
High school students across the world had their lives turned upside down when school buildings began closing. All of a sudden all work is being submitted online, and students are only meeting with classes over Zoom calls. It's no wonder that teens are missing school, but what exactly is making them feeling empty? 
More than classes, clubs, sports, or teachers, the answer is universal.
"I really miss seeing my friends in school."
Five high school students from across the country talked with classmates to find out what they have missed most about school during the COVID-19 pandemic.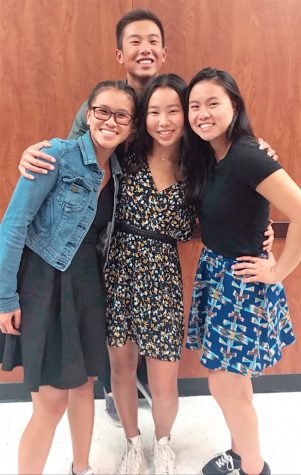 Sarah Han, Class of 2022
Dougherty Valley High (San Ramon, Calif.)
Due to the coronavirus, many schools have closed over the last two months and aren't expected to open again for a while. At first, most students were relieved and ready to embrace the amount of free time from school cancelling. However, those feelings didn't last. For the first time, many students said that they miss school and wanted to go back to school as soon as possible.
One of the biggest things students miss the most is not being able to see their friends at school. Specifically, students missed the memories they had created with others, and the experiences they had shared. 
"As high school students, we are busy and the only time to hang and meet new people is through school," said Kaya Houborg, a sophomore at Dougherty Valley High School in San Ramon, Calif. "Things we do at school like projects and activities help us become closer with one another, build new relationships, and lets us have fun."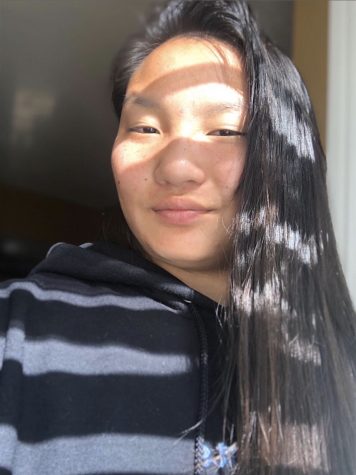 Following the words of Houborg, Holly Altschuler, a freshman at Dougherty Valley, addressed the reason as to why she was very disappointed in not being able to see her peers.
"It's sad that school ended unexpectedly and what's even more disappointing is that I can't get to see my classmates and friends anymore for the rest of the year," she said. "Seeing my classmates and my friends was a way for me to relieve my stress. Talking to them and hanging out with them was my stress reliever because it helped me forget about other challenges I was currently dealing with."
Not only has school closing taken a toll on friendships, but some students miss the experiences that schools offered them, such as spring sports. 
"What I looked forward to in school during the spring, was the start of our high school swim season. Swim season has always been my favorite because it allowed me to interact with the coaches and introduce the incoming freshmen swimmers on how things work and what to expect," said Zoe Ma, who also attends Dougherty Valley. "It's not only about competition, but it's also about supporting one another, which is what I miss the most."
Jennifer Son, a violinist in Dougherty Valley's chamber orchestra, felt the same way as Ma, as she also missed similar moments.
"To me, orchestra is a class that I miss the most because of how much fun I had in that class everyday. We played fun tunes, supported one another, and really bonded together through music," said Son. 
While several students miss the friendships in schools, Risha Chakraborty, a junior at Dougherty Valley, misses the everyday role models at school: the teachers and staff.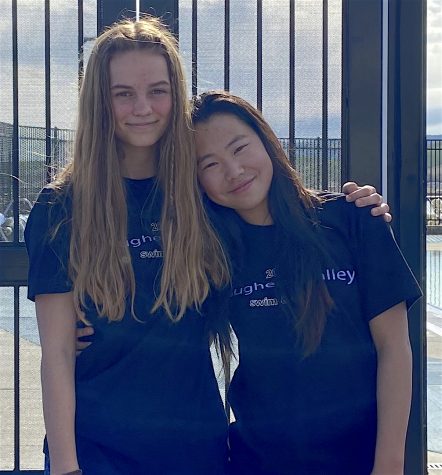 "I miss their solid calming presence at school reminding me that this hard test I just had was temporary and that the most important reason I am at school is just to learn," said Chakraborty.
Finally, Vincent Vo, a sophomore at Dougherty Valley, misses the fact that going to school helped him have a routine everyday, while at the same time, be productive and consistent. 
"Going to school allowed me to have a set schedule and be self-disciplined," said Vo. "At the time, I sometimes was overwhelmed by my busy schedule, but now that it's gone, I'm not as motivated and hard working as I used to be."
Although many students are grieving over what they had lost, Vo concluded that, in the midst of unprecedented events, a valuable lesson is also being taught at the same exact moment. 
"Life is unexpected and right now, we are seeing this in the front-hand," he said. "But I do appreciate the fact that schools closing helps us realize two important lessons: Always be thankful for what you have and cherish every moment."
Ryan Sanghavi, Class of 2022
Noble and Greenough School (Dedham, Mass.)
There is always a bittersweet feeling that comes with the completion of any journey. Although the Noble and Greenough school year ends June 4, as it might during any other year, the transition is left muted and empty.
"I'm going to miss the feeling of closure on the last day of school," admitted Danielle Frankel, a student leader who worked throughout the year to create a Kehilla, a Jewish affinity group, a project she has continued through the quarantine. "It feels like it isn't the proper ending to a school year."
"
It feels like it isn't the proper ending to a school year.
— DANIELLE FRANKEL, Noble and Greenough
There is supposed to be some reward, some relief given to the students who put so much effort into their own communities. Now there is no grand award ceremony to be held in the gymnasium, no free books thrown into the rowdy audience by joyful administrators, and only memories are left on the abandoned quad. 
"I would come into the library intending to sit and focus and grind," remembered another student, "but I would get distracted and end up laughing and talking with my friends." 
Unfortunately, it is no longer possible to run into and catch up with peers and teachers anywhere on campus. These days, all meetings are intentional and lack the spontaneity of student life. 
The greatest concern of both children and adults alike is the continuation of this theme throughout the summer and early fall. Some cities, such as Boston, have already announced the cancellations of sporting events, parades, and holiday celebrations for the next several months. With concerns about a second wave of COVID-19 mounting, the form of social distancing practiced by billions around the world could be the new reality.
Most students could speak and interact with dozens, if not hundreds of their colleagues in one day. Now only classmates and close friends have such a privilege, and so many of our acquaintances have been forgotten. To the majority of the youth population, loneliness poses a threat of far greater severity than any disease, so many must find a way to connect within the turmoil of our threatened world. 
Samantha Bevins, Class of 2021
Milton (Mass.) Academy
Human interaction, it sounds so simple, but in a global pandemic it is the farthest thing from simple. High schoolers and students of all ages get to see their friends everyday during the school year, so for students limited social interaction is both mind-boggling and extremely difficult. 
"The thing that I miss the most is definitely my friends," said Milton (Mass.) Academy senior Kyle Santiago. "You know, being able to see your friends everyday at Milton is definitely something I took for granted. There are some friends where you work really hard to build a relationship with them, and I had many friends like that, that I felt like I finally had a strong friendship with them that I had been longing for."
Yes, we have social media and technology, but the majority of teenagers spend most of their time communicating with other students on Snapchat, but the app does not foster meaningful connections for the majority of students. Snapchat is usually used to send a picture of your face with no words, and then someone responds without even a simple "hi". This makes having meaningful human interaction in this technological age harder than one may expect.
"
Snapchat is very one-sided and sending pictures back and forth is redundant and meaningless.
— ELIZABETH MEEKS, Milton Academy
"Snapchat is very one-sided and sending pictures back and forth is redundant and meaningless," said Milton Academy junior Elizabeth Meeks.
Similarly, Kyle said, "Now it's hard to stay in touch, which is really frustrating and makes me sad." 
Elizabeth Meeks lives in East Hampton, N.Y., which is three ferries and a two-hour car ride away from Milton Academy, which is located right outside Boston. At Milton Academy, 50 percent of high schoolers board there. For Elizabeth, there is no option to meet up with friends socially distant because she lives nowhere near anyone else from the school.
"It's hard to feel connected to Milton friends because I live so far away," said Elizabeth.
For the day students who commute, there have been a handful of socially distanced birthday parades or car meet-ups. They only temporarily fill the void of missing human interaction. For boarding students who come from all around the world, a socially distanced world is a world with no human interaction with classmates. Milton Academy students  cannot travel to East Hampton to see their best friend, but students who go to public high schools can easily chat on the lawn with a pal.
During the school year, students took human interaction with friends for granted. Now more than ever it is important to recognize that not all students deal with the same struggles in this socially distanced world. For boarding students — especially the international students — a socially distanced meet-up is out of the question.
"My friends are important to me and I miss those person-to-person connections," said Elizabeth. 
Carina DeLorio, Class of 2023
Watertown (Mass.) High
"I really miss seeing my friends in school and having a routine," said Kaleigh Stout, a ninth-grader at Watertown (Mass.) High.
High school students across the world had their lives turned upside down when school buildings began closing. All of a sudden, all work is to be submitted online, you only meet with classes over Zoom calls, and classmates become but a memory. It's no wonder that teens are missing school, but what exactly is it that's left them feeling empty?
"
I miss being around people all of the time.
— ALYCE JUDGE, Watertown High
Many teenagers have mentioned that the main thing they have been missing is their friends. 
Alyce Judge, a WHS ninth-grader said, "I miss being around people all of the time. If this quarantine has taught me anything, it's definitely that I socialized with people the most during school."
When they were going to school as normal, teenagers were not as aware of the socialization that school provided them with. Though this is not the only unexpected downfall of online schooling. 
WHS ninth-grader Kailee Dejesus added, "I mostly miss the learning atmosphere."
Many WHS students agree on this. Without having the luxury of quiet, organized classrooms, teens are finding it difficult to get as much work done. Motivation and concentration are very hard to obtain while sitting in your bedroom. 
The students at Watertown High School have not only been missing each other, but the school building itself.
Emily Flanagan, Class of 2023
Andover (Mass.) High School
With schools shut down students are missing their friends and their classes, more than they ever thought they would. 
Many parents are concerned about the quality of education being received outside of schools, but students tended to look more at the social side of things. Most students said that they missed being able to hang out with their friends during and after school. Some students said they just missed being able to have human interaction with their peers.
A student who asked to remain anonymous said, "I miss the in-class, in-person learning."
Previous to the coronavirus shutdown, this was not something students ever would have thought they would miss.
Massachusetts Governor Baker has released a four-step plan to reopening the economy. Phase 1 began May 18, and has allowed certain businesses and industries to reopen with restrictions. 
Many parents took this as a sign of confidence that COVID-19 is on the downfall. "Social Distancing Gatherings" have been taking place between friends of all ages. Everyone invited brings a chair and sets it up 6 feet apart from others. This allows
for face-to-face connection without the risk of transmission. For students missing their friends this is a great opportunity to start making up for lost time. 
–May 26, 2020–