Reflective and somber, excited and hopeful
Just like the rest of the Class of 2020, Westborough's Rachel Lehman and Sam Stucchi have confused feelings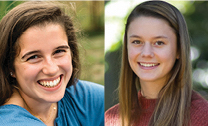 Your local movie theater is closed. So is the breakfast place everyone dines at. You can't even walk down the street without a mask covering your face.
Our lives have been turned upside down as a result of this pandemic. Many of us are concerned about ourselves in this time of despair, but the Class of 2020 deserve our thoughts as well. They are the ones missing the so-called "times of their lives," losing events such as prom, graduation, and their final days of school. 
Two seniors from Westborough (Mass.) High School, Rachel Lehman and Sam Stucchi, spoke about some of the emotions seniors are experiencing right now. Lehman played volleyball and was part of unified track, Best Buddies, and National Honors Society during her time at Westborough. 
Stucchi participated in clubs such as Rangers Give Back, New Student Ambassadors, and Interact Club; founded Generation Bridges Club; was class secretary; and played for Westborough's basketball, volleyball, and lacrosse teams.
Westborough was one of the later districts in Massachusetts to cancel school for a week in mid-March, which was later followed by an order from Governor Charlie Baker to close physical schools and continue the rest of the 2019-2020 school year virtually. When first hearing about the initial closure, Lehman and Stucchi recalled feeling nervous and anxious, as well as hopeful. By now, emotions range from reflective and somber to excited and hopeful.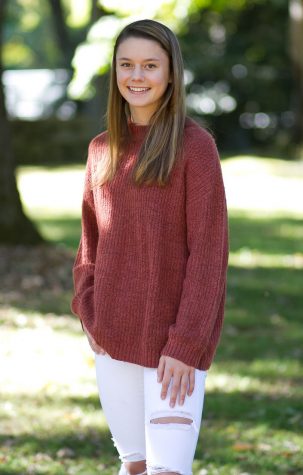 Lehman, like many of her fellow Class of 2020 classmates, has been thoroughly reminiscing her time at WHS.
"I'll miss coming together after our classes and seeing all my friends … like seeing [people] who I don't necessarily see outside of school, just being around, hanging out, everyone mingling," Lehman said.
As for Stucchi, her favorite part of her senior year was a hypnotist show fund-raiser. The show was held at the beginning of the year to raise money for Westborough's Senior Ball, which was to replace prom in the spring, but was unfortunately cancelled.
Presently, both seniors are completing the remainder of their senior year virtually, through platforms such as Zoom, Google Meet, and Google Classroom. 
"I don't see the point to them [as a senior]," Lehman said. 
She mentioned many seniors felt they were ripped off and it is difficult for them to learn online when they know they aren't going back to finish up the year. Stucchi essentially agreed.
"It's not the teachers' fault, and I understand it's what we need to do, but I really hate them," Stucchi said.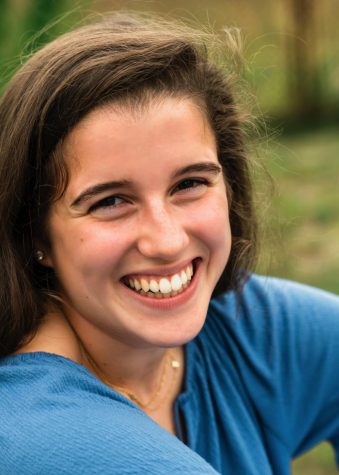 Both students unhesitatingly stated they think the seniors' school year should be over, and Stucchi went on to say she believes the school year should end for all students. However, as of now, Westborough's plan is to release seniors and all other students around the set dates they originally scheduled.
As the majority of seniors experience, many current seniors will soon prepare to leave to go to college. Stucchi committed to Rutgers University and will study psychology and cognitive sciences, while Lehman committed to the University of Delaware with plans to study animal science in hopes to train therapy dogs and canine units. 
When asked if this situation would make it simpler or more difficult to leave their homes, opposing stances were taken. Stucchi claimed it would be "easier because I miss friends and stuff like that, but not being able to have all the emotional senior events as they usually would be makes it kind of easy. I may not have the same feelings after graduation but I do as of right now." 
On the contrary, Lehman said because she's spent ample time with her family while staying at home during the pandemic, leaving home will be harder. She's reconnected with her family and after spending so much time together leaving might be a challenge.
In this historic time, emotions are awry, particularly in the Class of 2020 where sentiments already run high as their youth is coming to a close. Messages of support are constantly offered to the Class of 2020 by former graduates of all ages. 
As a senior, Stucchi's message was to "stay positive and remember that everything happens for a reason." Lehman wanted to tell 2020 seniors at WHS that "they changed my life. I wouldn't be who I am today without the friends I made."
Despite the fact that their senior year looks completely different than how they envisioned it, the Class of 2020 is celebrating the time they did have at their schools and are trying to stay optimistic for their bright futures.
–May 18, 2020–